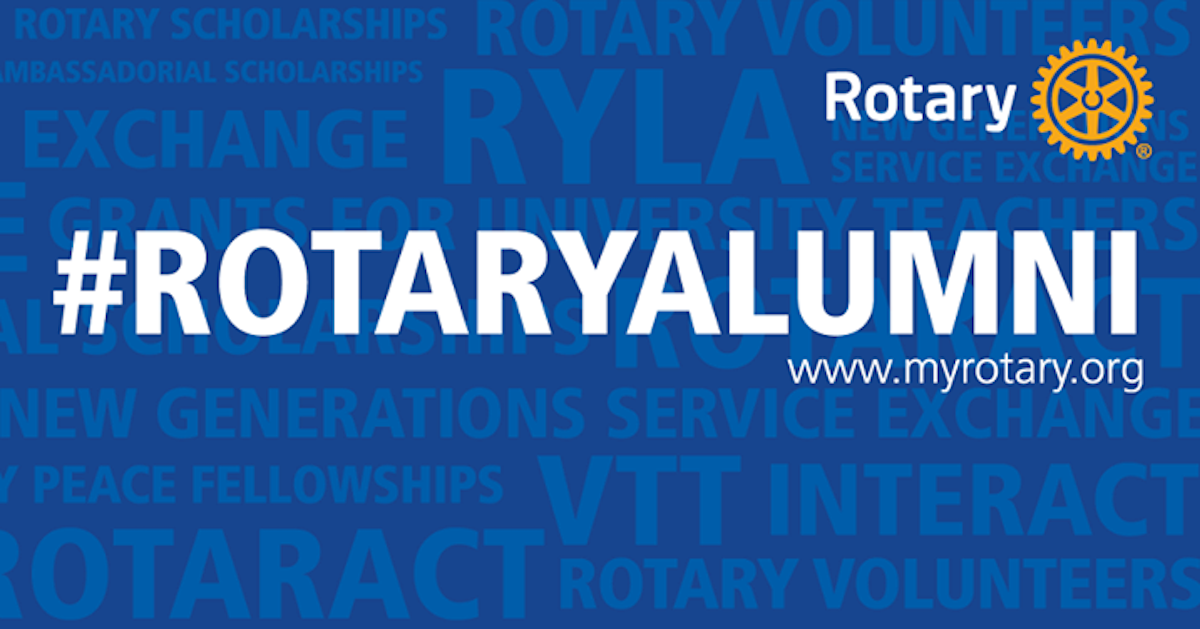 Reaching out to the Rotary South East alumni
Alumni Association for Rotary South East
Ruth Portway of the Rotary Club of Rochester has set up an Alumni Association for our district, Rotary South East, and she would like to trace as many potential members as possible.
What's an Alumni Association?
People who have participated in Rotary's programmes automatically become Alumni when they complete their programme or course of study. This includes:

Rotary Peace Fellowships

Rotary Scholarships (global grants and district grants)

Vocational Training Teams (members and leaders)

Ambassadorial and Global Scholarships

Grants for University Teachers

Group Study Exchange (members and leaders)

Rotary Volunteers

Rotary Youth Leadership Awards (RYLA)

Rotaract club members
They are a part of an extended network of people who share a common bond of improving lives in their communities and abroad and are valued members of the Rotary family whether or not they are already Rotarians.
Have You Received a Letter?
Ruth has written to all listed GSE Team members/leaders and VTT members/leaders, scholars and those who participated in Rotary programmes back to 1970, but not all contact details are up to date. She eventually hopes to contact new Alumni as they complete their Rotary programme so that we maintain contact.
If you haven't heard from her yet there is no need to wait to hear from her as you can get in touch with Ruth now.
Contact Ruth Now
Please contact Ruth directly if you were involved in a Rotary programme, have contact with any team members or volunteers and from anyone who would like to know more. The initial email contact point is alumni@rotarysoutheast.org or ring on 01634 891708. She looks forward to hearing from you.