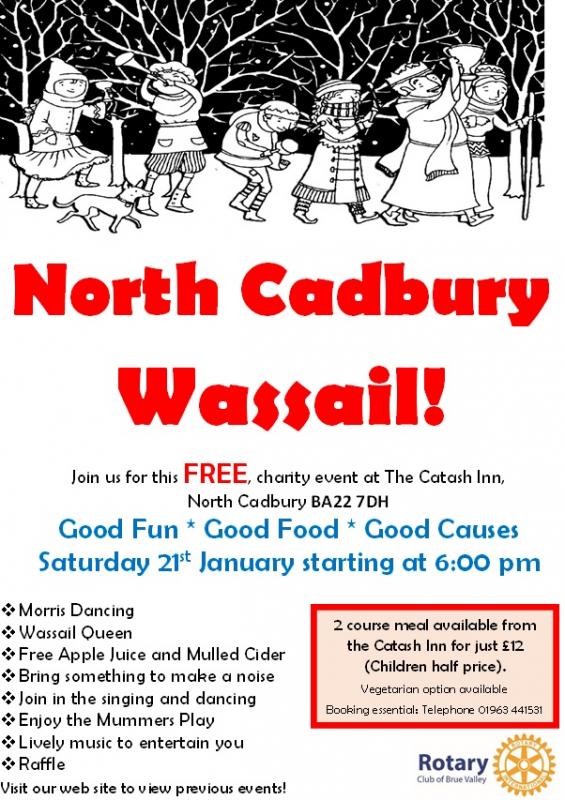 North Cadbury Wassail at the Catash Starting at 6 pm
Brue Valley Rotary will be holding their next Wassail in North Cadbury at the Catash Inn on January 21st 2017 starting at 6.00 pm. This event will follow the same successful format as previous years when it was held in Yarlington ( See Wassail 2015, Wassail 2016, and Wassail On YouTube ) and we are very grateful to Dawn & Paul at the Stags Head Inn, Dave Braybon, Mr & Mrs Pugh and other locals for their help over the years.
The event is free and great fun for all of the family. We provide free mulled cider and apple juice. If you would like to book a meal at the Catash Inn it is essential to book in advance as places are limited. Hot Bacon Baps will be also be available at the Orchard.
Contact Chris Ringrow about this page: