Dundee Swimarathon 2018
Get together with friends & family and join in the fun at Dundee"™s Swimarathon, to raise funds for your club, team or charity and the End Polio Now campaign
Get together with friends & family and join in the fun at Dundee"™s Swimarathon, to raise funds for your club, team or charity and the End Polio Now campaign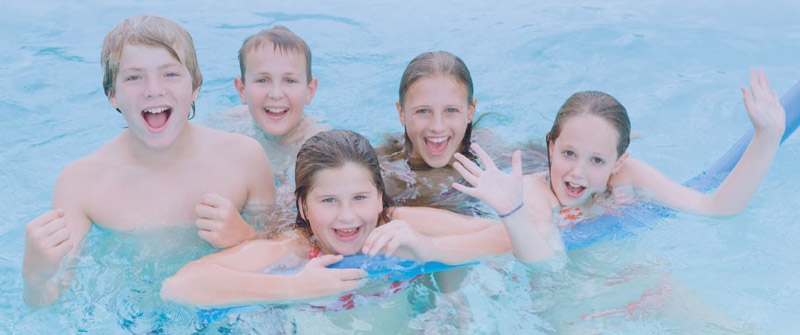 Register your team for the 2018 Swimarathon now!
We are currently looking for participants for the 2018 Swimarathon which will be held at Olympia on the 18th February. Get together with friends & family and join in the fun at the Dundee Swimarathon and raise funds for your charity or organisation.
Clive Murray, Chair of the organising committee said "We are looking for 48 teams to take part in the 2018 event. The Swimarathon is a great opportunity for charities, youth organisations, sports teams and swimming clubs to raise much needed funds. We would encourage any groups interested in taking part to register their team early to make the most of the fundraising opportunity - and get into training for the event!"
80% of funds raised by teams will go to a charity or organisation of their choice with the remaining 20% being donated to the Rotary Club of Dundee Trust to be distributed to local charities and the International End Polio Now campaign to help eradicate polio throughout the world.
How to participate
We are looking for teams to join us, the basic details follow together with links to the various forms which need to be completed and forwarded to us:
Swimarathon 2018
1. Each team should consist of 6 competent swimmers, capable of swimming at least 25m.
2. Awards will be presented to the best performing teams at a Civic Reception to be held in March 2018.
3. Each team swims as many 25m lengths as possible in the allotted time (25 minutes).
Only one swimmer per team will be allowed in the water at a time.
Please be aware that this event will take part in the deep training pool at Olympia.
4. Swimmers must aim to reach the fundraising target of £60 per person or £360 per team; your charity or organisation will benefit from your efforts. 20% of funds raised will be donated to the Rotary Club of Dundee Trust to be distributed to local charities and to the Rotary End Polio campaign.
5. The Rotary Club of Dundee will take photographs of this event for promotion and future publicity.
6. All sponsor form money should be brought on the day of the Swimarathon and will be dispersed to nominated charities and organisations at a later date. (Money can also be collected via MyDonate)
APPLICATION/REGISTRATION FORMS
Team Leaders - Please print off the Team Registration (Form 1) complete for each member of your team and make sure that each member of your team aged under 18 has completed Form 2. Collate them all together and return to Clive Murray (address on forms). Each member of your team will need to have a Sponsor Form (3). If you have any questions please send an email to: info@dundeeswimarathon.co.uk
Download the forms here;
1. Team Registration Forms : 2. Under 18 Registration Form : 3. Sponsor Form
BT MY DONATE
This year teams and individual participants can use BT's MyDonate website to raise funds from their online networks. Please visit MYDONATE to get registered on the website.
Under My Fundraising select Create a fundraising page and then Join an organised event. In the search box type Dundee Swimarathon to join our 2018 event. Complete the form then click the pink button to Create my page. Once you have your page you can share it with your colleagues, friends and family. All funds raised will go directly to the Rotary Club of Dundee Trust account and be distributed back to your chosen charity or organisation at our civic reception.

For more details on how to set up your individual or team fundraising page download our PDF guide.
Dundee's fourth Swimarathon raised over £20,000 for charities and organisations
Dundee's fourth Swimarathon, held at Olympia Swimming Pool on the 19th February 2017, raised over £20,000 for local charities and organisations. 280 swimmers from 48 teams took part in the relay swim event organised by the Rotary Club of Dundee.
Teams tasked with raising £60 per person had the option to nominate a charity or organisation of their choice to donate money raised with a proportion of the funds benefiting the End Polio Now campaign.
The Dundee Swimarathon is part of the world's biggest one-day swimming event, with Rotary Clubs all over the globe holding events to raise money for charities and the international End Polio campaign.
The Dundee event attracted 48 teams of six swimmers including schools, swimming clubs, sports clubs and Rotary members. Each team had a 25-minute slot over the course of the afternoon to complete as many lengths as possible.
Supported by Dundee's Leisure and Communities director Stuart Murdoch, swimmers completed a total distance of 3060 lengths of the training pool at Olympia - a distance equivalent to 47.5km!
Civic Reception
Awards were later presented to teams at a special Civic Reception hosted by Lord Provost Bob Duncan at the City Chambers.
The trophy for the club swimming the most lengths was presented to Menzieshill Whitehall Water Polo Team; the School Team Award for Most lengths to High School of Dundee; St John's RC High School won the Brewin Dolphin Award for best new school team. Broughty Ferry New Kirk received the Blackadders Award for the most impressive newcomers. DL Sharks won the Purple Crocus Award for most funds raised overall. Bobby's Buddies won the Committee Award for outstanding team; Henderson Loggie won the WRB Gas Award for best corporate team.
Each of the top ten fundraisers received a prize of an overnight stay at McDonald Inchyra Hotel near Perth;
Emily Keith, Monifieth Swim Club £780
Jim Wilson, Henderson Loggie £683
Rachel Flack, Dippies £520
Jill Allan, Brown Drums £500
Alastair Scott, Unicorns £360
Graham Hay, DL Sharks £325
Nairn Brown, Bobby's Buddies £315
Holly Jenkin, BF New Kirk £310
Brian Reid, DL Sharks £301
Kirsten McMaster, Brae Kelpies £300

Charities to benefit from the fundraising included Tulip Suite, Ninewells Hospital, Memory Box Network, Children's Hospice Association, MND Scotland, Mid Lin Day Care Centre, Radio Lollipop, MacMillan Cancer Support, Alzheimer Scotland, Broughty Ferry New Kirk, Dundee Stroke Exercise Club, Transform Community Dundee, Diabetes Research Dundee, DDCA, Help for Kids, Brae Riding for the Disabled and End Polio Now.
Local sports clubs benefiting from the event included Saltire Karate, Ye Amphibious Ancients Bathing Association, Monifieth Swimming Club, Menzieshill Whitehall Swimming Club, Dundee City Aquatics and Discovery Swimming Team.
Global Swimarathon
The Rotary Club of Dundee intends to run this community event on Sunday 18th February 2018, to coincide with Rotary Day and the Global Swimarathon.
Since established, more than half a million swimmers have taken part, raising over 38 million for charitable causes.
Swimarathon provides motivation and a personal challenge to swimmers nationwide. It also offers a goal to train for, a target to achieve and a great cause to support. Duncan Goodhew MBE, Olympic gold medallist, London 2012 Ambassador and Swimarathon President.
Contact Clive Murray about this page: