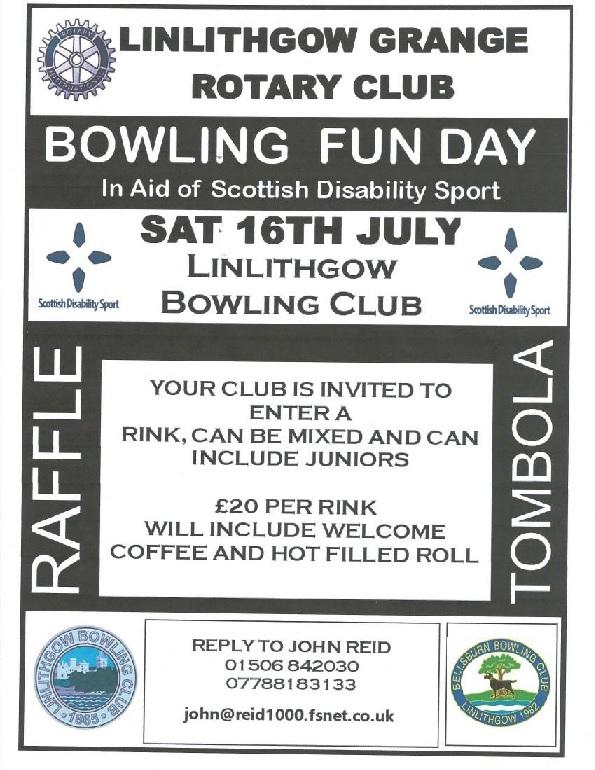 Supporting President John's Scottish Disability Sport fund raising, being held at Linlithgow Bowling Club.
This fun event is being run in cooperation with Linlithgow Bowling Club and Bellsburn Bowling Club.
Members of RCLG are encouraged to support this event, the first in a series of sport based fund raising events for Scottish Disability Sport, 2016/17 President John's chosen charity for year 2016/17.
There is a £20 entry fee for a team of four, which includes a welcome tea/coffee and hot roll.
A raffle will be run by RCLG members.
Contact John Reid about this page: