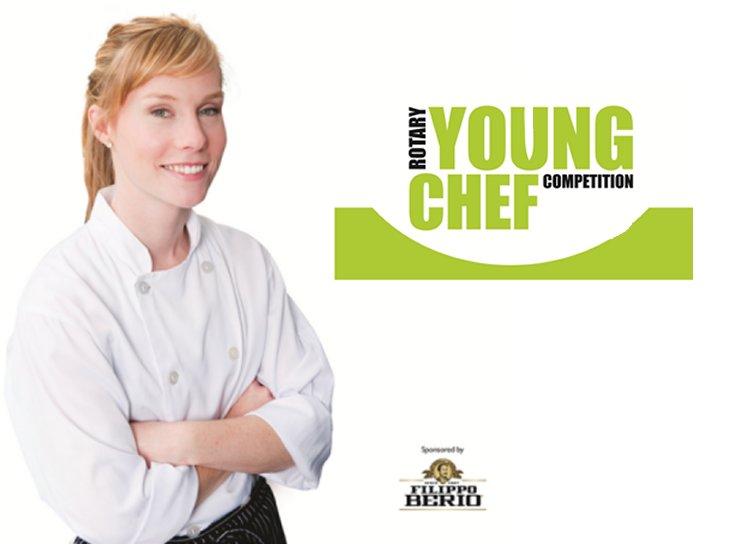 Information on this year's Young Chef competition
Introduction
The Rotary Young Chef Competition is a well-established and successful competition organised and promoted by Rotary International in Great Britain & Ireland and sponsored by Filippo Berio.
It is a four-stage national competition to support and encourage development of cookery skills. Some stages may have more than one round.
Aims
This competition aims to encourage young people to:
• Learn how to cook a healthy meal
• Develop food presentation skills
• Consider food hygiene issues
• Develop organisational and planning skills
• Develop an ability to cope in a demanding situation
Timetable
Clubs to enter the competition no later than 1st September2017. UNFORTUNATELY NO LATE ENTRIES CAN BE ACCEPTED.*
Arrange Club competition to be completed by 3rd November 2017 – using local Chefs; head teachers; and/or suitably qualified persons to judge.
Winner and runner-up go forward to an Area Final which should be completed by 8th December 2017
Area winner and runner-up go forward to District Final. This will be held on Saturday 3rd FEebruary 2018 at West Lothian College, Livingston. (To be confirmed)
Winner and runner up go forward to the Regional Final. Date & Venue TBC

The National Final – The 2017/18 National Final will be held on Saturday 28th April 2018. Venue to be confirmed.
Forms
D1020 Club entry form - click here
Rules for entry - click here

Club competition rules - click
here
Guidance notes - click
here
RIBI information pack - click here