The Rotary Clubs of Chelmsford have a 2 hour slot from 10.00am to 12.00pm every third Sunday of the month on Chelmsford Community Radio. You can listen live in the Chlemsford area on 104.4FM
The 5 Rotary clubs of Chelmsford are working together to bring you a monthly programme all about Rotary. Find out what Rotarians do and how you can make a difference to your community by joining Rotary.
You can listen to the latest broadcast by clicking on the play icon below.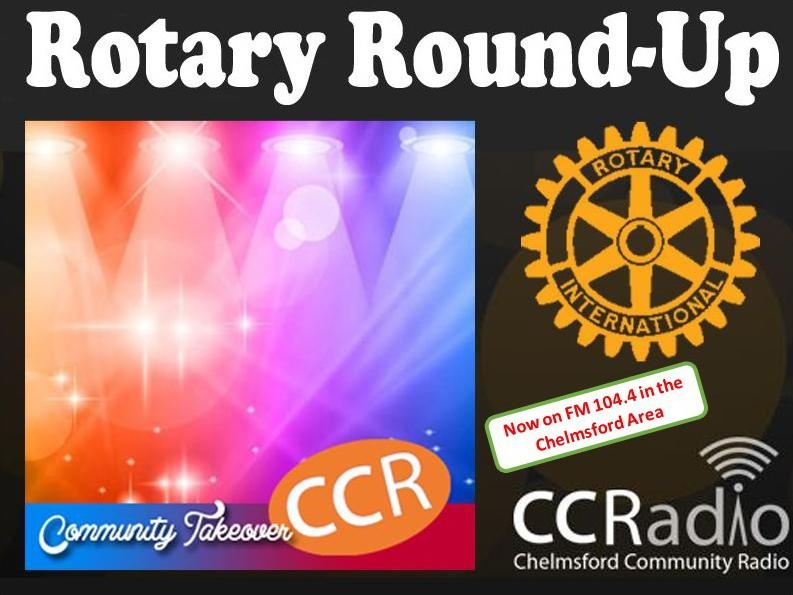 November's Broadcast
October's Broadcast
September's Broadcast
August's Broadcast
July's Broadcast
June's Broadcast
May's Broadcast
April's Broadcast
March's Broadcast
February's Broadcast
January's Broadcast
December's Broadcast
November's Broadcast
October's Broadcast
September's Broadcast
August's Broadcast
July's Broadcast
June's Broadcast
May' Broadcast
April's Broadcast
March's Broadcast
February's Broadcast
January's Broadcast