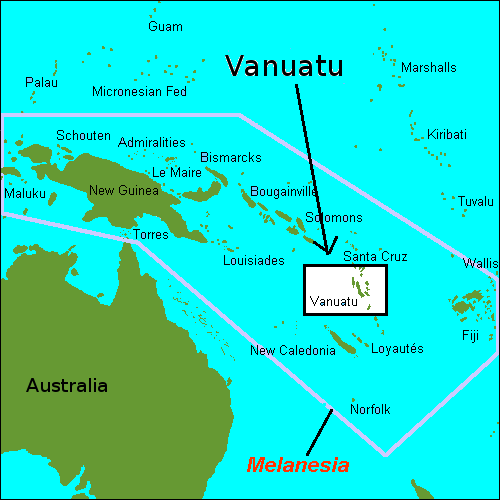 The islands of Vanuatu have been hit by the Super Typhoon Pam. with devastating consequences. Aid requested is shelter, water and medical support.
An Idea of Prices
Shelterbox = £590
Aquabox - Community £250, Gold £125
There is also water survival box
Life straws = £10
Long term aid will be rebuilding. Any support would be appreciated
Cyclone Pam struck the south Pacific archipelago of Vanuata with devastating consequences. The cyclone brought winds in excess of 270km/h (170mph) causing widespread damage. The capital of Port Vila is said to have suffered considerable damage but there are grave concerns for other more vulnerable islands too. ShelterBox has mobilised a response team with two volunteers heading to Vanuata from Australia and New Zealand. The ShelterBox operations team is currently speaking to other agencies to see how we can be of most assistance to the recovery operation and stands ready to quickly act to deliver prepositioned emergency materials we have available in the region. The cost of a box is £590
Aquabox Gold (£125)
contents:
AquaFilter Family
Robust, custom-designed box with varied uses
2 survival bags
Instructional cartoon
Filled with new, specially purchased, humanitarian goods
Every Gold box includes an AquaFilter Family water purification unit capable of producing a minimum of 18,000 litres of potable water. This corresponds to the amount needed by a family group of five individuals for at least eighteen months, including general hygiene water. The Aquabox Gold does not include clothing (other than a few for very young children and babies).
Aquabox Community (£250)
The Aquabox Community only includes an AquaFilter Community that is based on the use of the same well proven micropore technology of the AquaFilter Family. It is shipped in the same robust ridged plastic container as those used for our Aquabox Gold boxes.

Every AquaFilter Community is capable of producing up to 500,000 litres of drinking water from a local contaminated water sources. This is enough basic drinking water for 100 family groups of five (500 people) for well over a year and half; over 500 tonnes of drinking water.
Aquabox Community contains only the filtration unit and does not contain the ancillary survival bags or the humanitarian aid items of the Aquabox Gold.
Aquabox Community units are not sent for box filling, but are available for sponsorship via donations. Each Community is only £250 to sponsor.
Supported by the Rotary Club of Brynmawr
Lightweight--only 56 grams (or 2 ounces)
Uses hollow fibre microfiltration technology
Purifies a minimum of 1000 litres (264 gallons) of water
Removes virtually all bacteria (99.9999 percent) and protozoan parasites (99.9 percent) that can contaminate water, including giardia
Reduces turbidity (muddiness) by filtering particulate matter larger than 0.2 microns
Made of durable plastic
Chemical-free
Doesn't require electrical power, batteries or replacement parts–it's powered by user-generated suction
Gillian Pearce, Chairman International Service