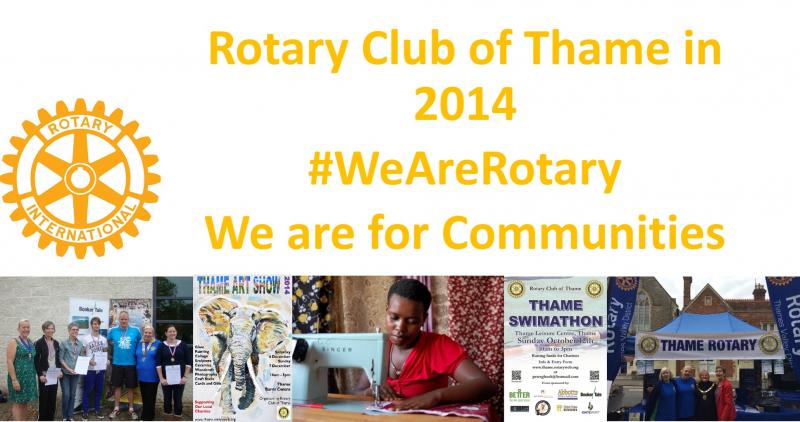 Thame Rotary's 2014 major events
Our Rotary Club of Thame had a very busy year in 2014. Here are some of the highlights.
2014 was our first year on Facebook: follow us on www.facebook.com/thamerotary
We would like to thank all communities from Thame and neighbouring villages for your support in 2014!