Perth Silent Auction 2014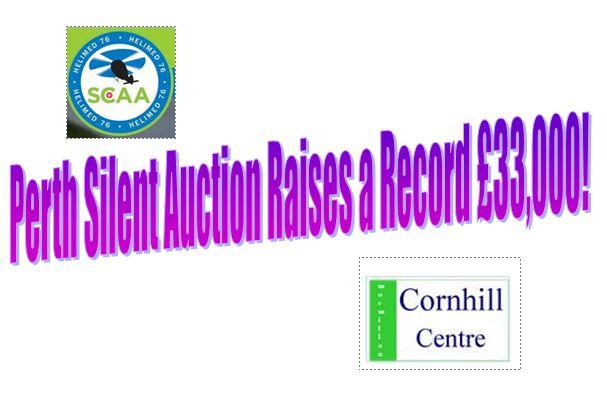 Perth Silent Auction 2014
Welcome to Perth Silent Auction 2014
run by the Rotary Club of Perth in conjunction with the

We had a phenomenal response to our main charity fundraising effort this year.
By the time we started selling at 10 a.m on the 6th December there were over 500 lots for sale. By the time the frenzied bidding concluded after 6p.m. we could see a record breaking 33,000 raised for charity.
This is massive effort by club members & the general public at large.
The money has now been collected, everything that we sold has been tied up with the new rightful owner & a general feel-good factor has descended upon the Silent Auction team.
The major beneficiaries from this years Silent Auction are the Scotlands Charity Air Ambulance & the Cornhill Palliative Care Centre.
Interestingly, for those keen on statistics, this is now the eighth Silent Auction, & the eighth successive year we have supported Cornhill. We have raised 207,000 in the eight years & donated in excess of half this total to Cornhill.