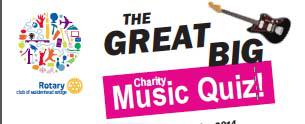 If you are a never Mind the Buzzcocks Fan, this is for you! If you want to have fun while helping others, this is for you!
Join Maidenhead Bridge and friends for
The Great Big Charity Music Quiz
Saturday 11 October
Download the poster below and get yourself a team!