Peace In Your Time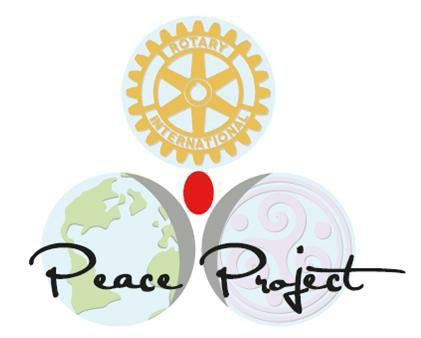 District 1020 needs you to support

"Peace in your Time".

After the success of our Peace Conference, "Take a Chance on Peace" in May, we have many Districts, nationally and internationally taking that "chance". Are you in D1020 taking that "chance"?
What has happened since May?

We now have our own Peace Advocate Programme. This is entirely Rotary owned created by Rotary Peace Fellows, Rotarians and of course our young people and it is free.

We launched the Peace Advocate Programme at a breakout session at the RI Convention in Sydney. From this session we are now setting up training in Queensland, Australia and Missouri, USA. The latter is led by PDG Kate Schwadron, who is working with Peace Fellows from, Argentina, Israel and Uganda. We are organising a visit to train Rotarians, Peace Fellows, teachers and of course young people to work through the Peace Advocate Programme. This will allow them to tackle conflict problems in their own communities. We are still working with our Peace Fellow Flor Yanez. She is now working with the Mexican Government to put the Peace Advocate programme in all schools.

Across RIBI we have delivered training in three districts. Indeed one of these Districts supported us with a substantial donation for our last conference. A second one allowed me to give a presentation at their District Conference, followed by a breakout session in the afternoon. We were thrilled to get 60 Rotarians prepared to give up an afternoon to find out more. They are now setting up Club Peace Officers to take the programme into their schools. They also offered monetary support. Finally, the third District has used our Peace Conference as a template for their own. They now have a District Peace Officer and 20 clubs have created their own Peace Officers.

District 1020 is the lead force in this project and your Foundation team therefore asks you to give your support to this exciting project which had given proven benefits to your communities young people.

So the important four points to keep at the forefront of your club's planning
Think about training for the Peace Advocate Programme

Think about becoming a Peace Officer in your club

Come to our second Peace Conference on Saturday 7th February in Tynecastle High School, Edinburgh.

Give your support to create the next leaders of the planet.


Go to our Facebook page for more detailed information