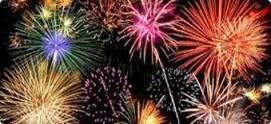 Top of St. Leonard's Hill, Windsor, SL4 4AU. gates will open at 4.30 pm and close at 6.30 pm for security.
18th OCTOBER 2014
Gates open at 4.30pm. Tractor rides for kids / fun for all / amazing show
Gates close 6.15 for security
Bring your own food to barbeque or buy a sausage hot dog from our barbeque
Salads provided
Soft drinks and wine available or you can bring your own
FREE HOT CHOCOLATE AND CAKE WILL BE SERVED AFTER THE FIREWORKS
Plenty of car parking 200 meters from event
Bring warm clothes and suitable shoes.
CHILDREN MUST BE SUPERVISED BY AN ADULT
Inner Wheel and Rotary cannot be held responsible
Suggested donations- Adult