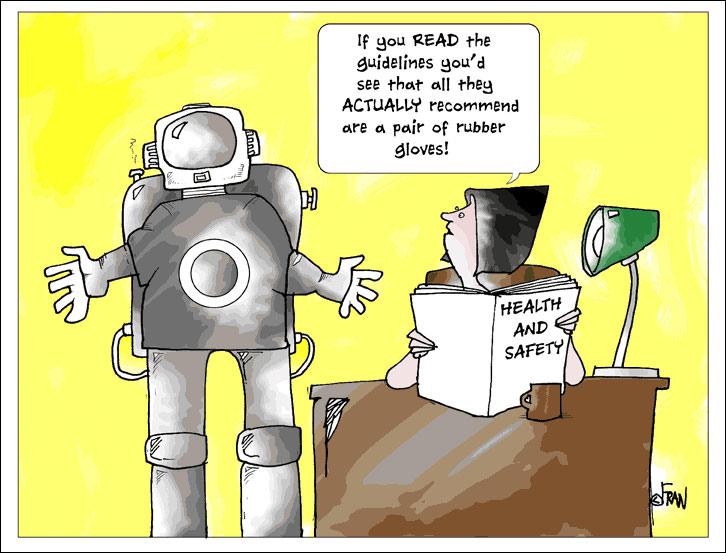 The second of 2 opportunities to attend the latest in the well-received series of combined H&S and Protection seminars. To include recent legislative & policy changes and aimed at both those new to their roles and established officers.
Health & Safety and Child & Vulnerable Adult Protection Seminar
Wednesday 15 October 2014
Manor Green Special School, Elizabeth Hawkes Way (off Cannon Lane), Cox Green, Maidenhead SL6 3EQ
Registration from 6.45pm for prompt 7.00pm start. Finish 9.30 latest.
Refreshments provided
H&S and Child & Vulnerable Adults Protection can be dull and emotive subjects, and taken to extremes. As Rotarians, we can have fun in a responsible way and a sense of achievement so long as we plan our events sensibly.We all have a duty of care for the Health & Safety of ourselves and others. Furthermore, in order to secure RIBI insurance cover, Clubs are required, in the event of a claim, to demonstrate that they have undertaken H&S Risk Assessments and are managing all H&S and Protection aspects of events organised.
This is an opportunity for those who haven't previously attended to learn more about H&S and Protection legislatiion and risk awareness, proactive involvement and open communication. This event will also provide refresher and updates on the RIBI H&S and Protection Policies for those who have already attended. Additionally, all Clubs running Interact & Rota-kids should send representation, in view of the Rotary contact with under 18s and activities with under 18s are likely to be complex and should be worked through. Rotaractors are welcome to attend too. These sessions will provide opportunities to share own experiences with fellow Rotarians.
Any Rotarians (and Rotaractors) interested in attending please e-mail Stephan (& copied to Ken) with their:
Name,
Club name
Club position
Mobile Telephone contact No. for emergency contact
Thank you!
Stephan & Ken
Helal (Stephan) Stephan, District 1090 H&S Adviser
email: safety@rotary1090.org
Ken Diccox, District 1090 Protection Adviser
email: protection@rotary1090.org