Olympic Torch bearer ensures a lasting legacy
Rotary benefits from young torchbearer's Royal run!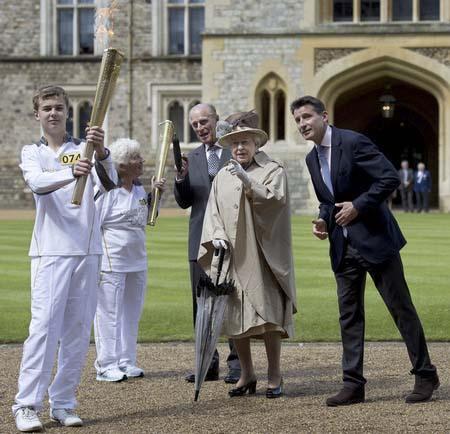 A Royal Torch
Early in 2012 the schools in the Royal Borough of Windsor and Maidenhead were asked to put forward a 12 year old pupil to be an Olympic Torch Bearer in the run up to the Games. Desborough Boys School suggested Phillip Wells mentioning, among other things, his attitude to work and sport, his leadership qualities as captain of the age group rugby team and being chosen as Rugby Player of the Year.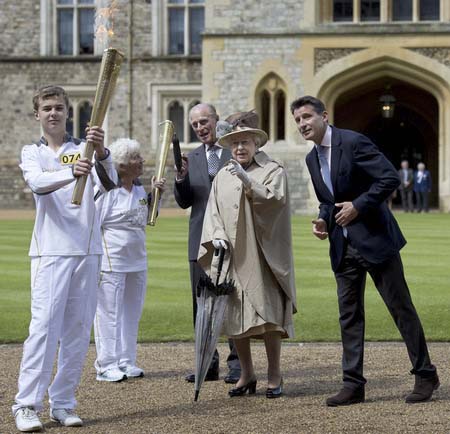 Nothing was heard for several months and he and his parents had pretty much forgotten about it when a letter arrived from the organisers of the Olympic Torch Relay telling Phillip that he had been selected as a Torch Bearer and would be running in Windsor. However, there were no details of exactly where in the town he would be running. This was exciting enough but just a few days before the actual run would take place another letter arrived with even more exciting news.
He would be taking over the flame at one of the most publicised moments in the circuit of Britain that took the Olympic Flame to the Stadium - the transit through Windsor Castle to be welcomed by the Queen and the Duke of Edinburgh. Phillip would be the runner who took the torch on from the Castle and the