Meet RIBI President Eve Conway online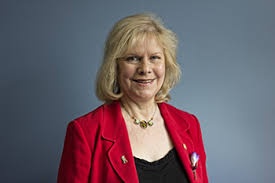 RIBI President Eve Conway is the next 'big name' to take time out to talk to the eClub of Southern Scotland on Tuesday, 7th March.
Fresh from her visit to India for an End Polio Immunisation Day and an on-line 'meet the President' on 27th February (when she will will field questions about Rotary in these islands) Eve will talk candidly about her Rotary experience to the Club and its guests. There will also be an opportunity for questions from Rotarians.
eClubs are nowhere, but everywhere and this unique form of communication makes exclusive chats like this possible.
We will be welcoming individuals and whole clubs to join in the Zoom meeting, but places are, as always, limited, so register as soon as possible by going here, after which you will be sent a link and instructions for joining the Zoom meeting.
PLEASE NOTE THE MEETING IS TUESDAY RATHER THAN THE USUAL WEDNESDAY.
Rotary Foundation Receives Top Honour

The Rotary Foundation, charitable arm of Rotary, has been named the
2016 Outstanding Foundation
by the Association of Fundraising Professionals (AFP).
"While almost everyone is familiar with Rotary, not everyone may realise just how much an impact Rotary and the Rotary Foundation have had on countless people and communities across the globe," said interim AFP President and CEO Jason Lee in a press release.
More >
Sammi Kinghorn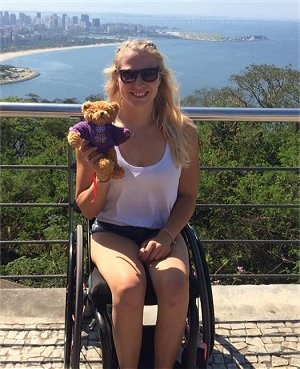 Rotary Young Citizen winner and Honorary Member of The Rotary Eclub of Southern Scotland Sammi Kinghorn smashed the European T53 800 metres record to reach her third final of the Rio Paralympics.

Sammi finished sixth in the final. She was twice blocked in between 300 metres and 500 metres and had come wide in the closing stages.

Sammi also reached the 100 metres final on the opening day of competition, where she finished fifth, and the 400 metres, where she finished sixth but was later disqualified for a lane infringement.

The picture shows Sammi and Peter, her Rotary Polio Bear, up Sugarloaf Mountain in Rio.
Cycle for Shelterbox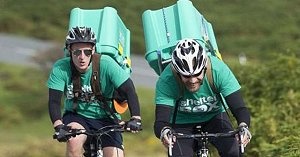 A late rash decision to take part in this event resulted in a group of Rotarians from Dalkeith, Esk Valley, Grangemouth & Portobello riding the 46 miles from Glasgow to Edinburgh with the idea of gathering up some funds to help support Shelterbox.
With Gift Aid they have raised nearly £1,800 - well done guys! You can still donate to this great cause - click below for more information

International Fellowship of Rotary Educators


Every Rotarian should be interested in education, as a parent, grand-parent, teacher, tax payer, on-going learner, Rotary Club member supporting school and young people's activities, etc - we all know that education is the key for a better quality of life around the world! Education underpins many Rotary programmes.

It is amazing that although Rotary International has countless world-wide Fellowships, it has never, until now, had one specifically focused on Education. You are now invited to become a member of this recently formed Fellowship and remember, you do not have to be a professional educator to join. There are already members who have joined from D1020.

Learn more and join up at www.rotarianeducators.org - membership dues are $20 for 1 year, $50 for 3 years and $100 for life membership. You can also write to IFRE to Charles Grant, 13018 Hidden Castle Drive, Houston, TX 77015, USA with a US$ payment.

Alistair Marquis
Charter Member, IFRE
Flood Relief Fund aids local communities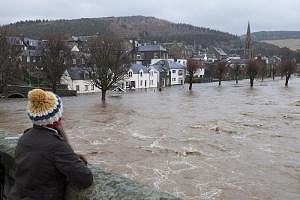 Thanks to donations by Rotarians and Rotary Clubs across Scotland, funds were collected to help communities affected by the unprecedented flooding at the turn of the year. Find out how some of the funds have been used by Rotary Clubs to help their communites get back to normal.
More young winners from 1020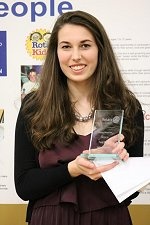 The Rotary Young Musician competition starts with individual clubs organising local competitions in schools, through area finals to the District final, then regional finals and finally to the UK and Ireland final. The standard is always high and we are delighted that competitors sponsored by clubs in D1020 took third place in both the vocal and instrumental categories at the national final.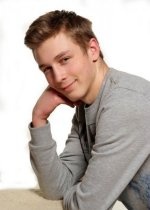 Anna Michels, a pianist sponsored by the Rotary Club of Falkirk took third place in the Instrumental category. You can read more on the Falkirk website here.

And Marcus Swietlicki, sponsored by the Rotary Club of Penicuik, took third in the Vocal category. More on the Penicuik website here.
A great achievement for them, and for our District.
Details of the 2016-17 Young Musician competition can be found here.
Could you be a Rotarian?
Is Rotary for you? Have a look at this and see. If you think it is, why not contact a local club?
About Rotary District 1020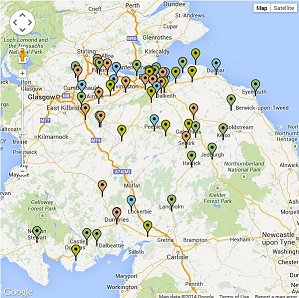 District 1020 covers the south of Scotland from coast to coast and from the Forth to the Borders.
We have around 1700 members in 59 Clubs
Click on the "Clubs" tab above to find out more about them, or find a Club near you by using this postcode search facility
Rotarians are supporting this website by advertising on it
Follow this link to see their advertisements