Future events in Rotary District 1200
completed events
Sat 05/01/2019 -
District Executive Meeting
Followed by Xmas Lunch

Sat 12/01/2019 -
District Forum 12th January 2018
PLEASE NOTE CHANGE OF DATE FROM 8TH DECEMBER
more

Sat 19/01/2019 -
North Cadbury Wassail
Brue Valley - Brue Valley Rotary will be holding their Annual Wassail at the Catash Inn in North Cadbury
more

Fri 25/01/2019 -
QUIZ - get rid of New Year blues
Dorchester Poundbury - This time in January people are wanting something more than just hoping for Spring and Summer - to let us quiz to forget cold and mist, rain and so on
more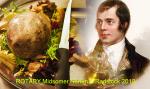 Sat 26/01/2019 -
Burns Supper - Farrington Park
Midsomer Norton & Radstock - Burns Night Celebrations at Farrington Park Golf Club. Enjoy the spectacle of a true Burns Supper Celebration with three course dinner (Haggis, with beef option), Piping in the Haggis, Address and Salute to the Haggis by our President.
more

Sat 09/02/2019 -
DOTS 1 - District Officer Training
AGs, Service Chairs, Secretary, Treasurer - RI Assembly Feedback Shrubbery Hotel, Ilminster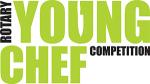 Sat 09/02/2019 -
Young Chef District Final 9th February 2019
Westfield Academy, Stiby Road, Yeovil, BA21 3EP
more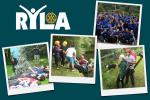 Sat 16/02/2019 -
RYLA - Rotary Youth Leadership Awards
Young people aged 16 - 18 spend a week on Dartmoor giving leaders of the future a chance to get a head start at an early age.
more

Sat 02/03/2019 -
PEPS / SETS Presidents Elect and Secretary Training
Stanchester Acadamy, Stoke-sub-Hamden, TA14 6UG
Mon 04/03/2019 -
District Executive Meeting
This is an online meeting

Thu 21/03/2019 -
District Quiz 2019
At the Frome Conference Centre
more

Sat 23/03/2019 -
District Forum 23rd March 2019
At the Bath and West Showground, Shepton Mallet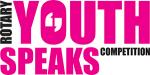 Sat 30/03/2019 -
Youth Speaks Regional Final
Venue: Queens College Taunton.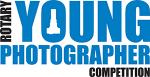 Sat 06/04/2019 -
Young Photographer National Deadline date
Theme – 'BEAUTY OF NATURE'
Sat 06/04/2019 -
Young Writer Deadline date
Theme – 'MY INSPIRATION'

Sat 13/04/2019 -
DOTS 2 - District Officer Training
AGs Only - Preparation for District Assembly Shrubbery Hotel, Ilminster

Sat 13/04/2019 -
Annual Easter Party
Weston-super-Mare - Our Annual Easter Party for invited guests, particularly the elderly and disabled, takes place in St Pauls Hall and includes afternoon tea, a glass of sherry, music to sing along to, entertainment and of course an Easter Egg
more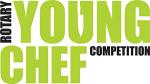 Sat 27/04/2019 -
Young Chef National Final
Venue: Leeds City College, Printworks Campus, Hunslet Road, Leeds, LS10 1JY

Sat 04/05/2019 -
Young Musician National Final
Venue: Colchester Institute, Sheepen Road, Colchester, Essex, CO3 3LL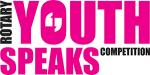 Sun 12/05/2019 -
Youth Speaks National Final
Venue: The Rotary Showcase, Nottingham
Tue 14/05/2019 -
District Executive Meeting
Venue to be confirmed

Sat 18/05/2019 -
District Assembly 2019
At the Bath and West Showground, Shepton Mallet

Sat 14/09/2019 -
District Fourm
At the Theatre, Bath and West Showground

Fri 11/10/2019 -
District 1200 Conference October 2019
Southampton
more
Sat 07/12/2019 -
District Forum
At the Theatre, Bath and West Showground
Sat 21/03/2020 -
District Forum
At the Theatre, Bath and West Showground
Sat 16/05/2020 -
District Assembly
At the Theatre, Bath and West Showground