Future events in Rotary District 1020
completed events

Wed 16/01/2019 -
Burns Supper
Thornhill & District - The Rotary Club of Thornhill and District's Annual Burns Supper 16th January 2019 @ Thornhill Bowling Club
more

Sat 19/01/2019 -
Charity Ceilidh
Esk Valley - Ceilidh at St Matthews, Rosewell £15 adult £7 children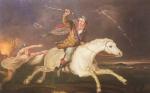 Wed 23/01/2019 -
Burns Supper
Selkirk - Annual Burns Supper
Tue 29/01/2019 -
Charity Silent Auction
Esk Valley - Silent auction at Newbattle Golf Club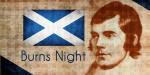 Fri 01/02/2019 -
Burns Night
Lauderdale - Enjoy Rotary's Burns Night @ Lauderdale Hotel
more
Sat 23/02/2019 -
PEPS2, DOTS
PEPS2, DOTS and AG Training, St John's Hospital, Livingston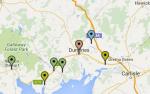 Tue 19/03/2019 -
South West Area Meeting
Cairndale Hotel, Dumfries

Sun 07/04/2019 -
District Council Meeting
District Council Meeting, QUeen's Hotel, Lockerbie
Sat 04/05/2019 -
District Training Assembly
District Training Assembly, Inveralmond High School

Fri 17/05/2019 -
President's Night
Selkirk - Our Annual President's / Charter Evening, which will be held in Selkirk Rugby Club.

Mon 27/05/2019 -
John Kenny District 1020 SW Area Golf Trophy
Dumfries - All District 1020 SW Area clubs are encouraged to raise teams of four and make the competition for the John Kenny Trophy succesful... The competition will be played at Kirkcudbright Golf Club this year...

Wed 26/06/2019 -
Annual Charity Am Am Golf Tournament
Dumfries - The 29th year of this fundraiser...