Future events in Rotary District 1020
completed events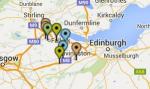 Mon 25/03/2019 -
Central Area Meeting
Hosted by Linlithgow Grange Rotary, Linlithgow Golf Club at 8.00pm

Tue 26/03/2019 -
West Area Meeting
The West Area meeting will be held on Tuesday the 26th March at 7pm in "Lifestyles" Carluke, Carnwath Rd, Carluke ML8 4DF
Fri 29/03/2019 -
Whisky Tasting
Penicuik - Our next social event is a whisky tasting which will take place in the Navaar House Hotel on Friday 29 March 2019 at 8.00pm.
more

Sun 07/04/2019 -
District Council Meeting
District Council Meeting, QUeen's Hotel, Lockerbie
more

Sat 13/04/2019 -
Music for a Spring Evening
Leith - Head down to Inverleith St Serf's Church on Saturday 13th April at 7.30pm for a selection of Baroque, Traditional Scottish Music and Jazz performed by Richard Michael, Joanna Duncan and Hilary Michael.
more
Thu 25/04/2019 -
Georgia Rotary Student Programme Information Evening
The District is holding its annual GRSP Information Evening at the Chaplaincy Centre, Heriot Watt University, Riccarton Campus on Thursday, 25th April 2019 at 7.00-9.00 p.m.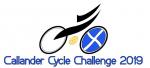 Sat 27/04/2019 -
Callander Cycle Challenge – 2019
Motherwell & Wishaw - For a Registration Fee, members of the Club will support cyclists, riding to raise funds for named charities. Participants in the Callander Cycle Challenges – 2016, 2017 & 2018 raised well over £50,000 for various excellent causes.
more
Sat 04/05/2019 -
District Training Assembly
District Training Assembly, Inveralmond High School

Fri 17/05/2019 -
President's Night
Selkirk - Our Annual President's / Charter Evening, which will be held in Selkirk Rugby Club.
Thu 23/05/2019 -
2019 Rotary Charity Open Golf Competition
Haddington - We are holding our annual Charity Open Golf Competition on Thursday 23rd May at Haddington Golf Club
more

Mon 27/05/2019 -
John Kenny District 1020 SW Area Golf Trophy
Dumfries - All District 1020 SW Area clubs are encouraged to raise teams of four and make the competition for the John Kenny Trophy succesful... The competition will be played at Kirkcudbright Golf Club this year...

Mon 03/06/2019 -
2019 Rotary Harry Rankin Fishing Competition.
Calling all Scottish Rotarians interested in Fly Fishing on The Lake of Menteith.
more

Wed 26/06/2019 -
Annual Charity Am Am Golf Tournament
Dumfries - The 29th year of this fundraiser...

Fri 25/10/2019 -
District Conference
District Conference 2019, Aviemore
Fri 29/11/2019 -
Rotary Club of Penicuik - 50th Charter Dinner
Penicuik - Please note your diary our 50th Charter Dinner will be held in the Original Hotel, Roslin on 29th November. Further information to follow soon.