The 2019 Annual Senior Citizens Christmas Concert
Wed 4th December 2019 at 18.00 - 22.30
Each year Kensington and Chelsea Rotary Club welcome Senior Citizens from across the Royal Borough of Kensington and Chelsea to an event of musical entertainment accompanied by a snack tea.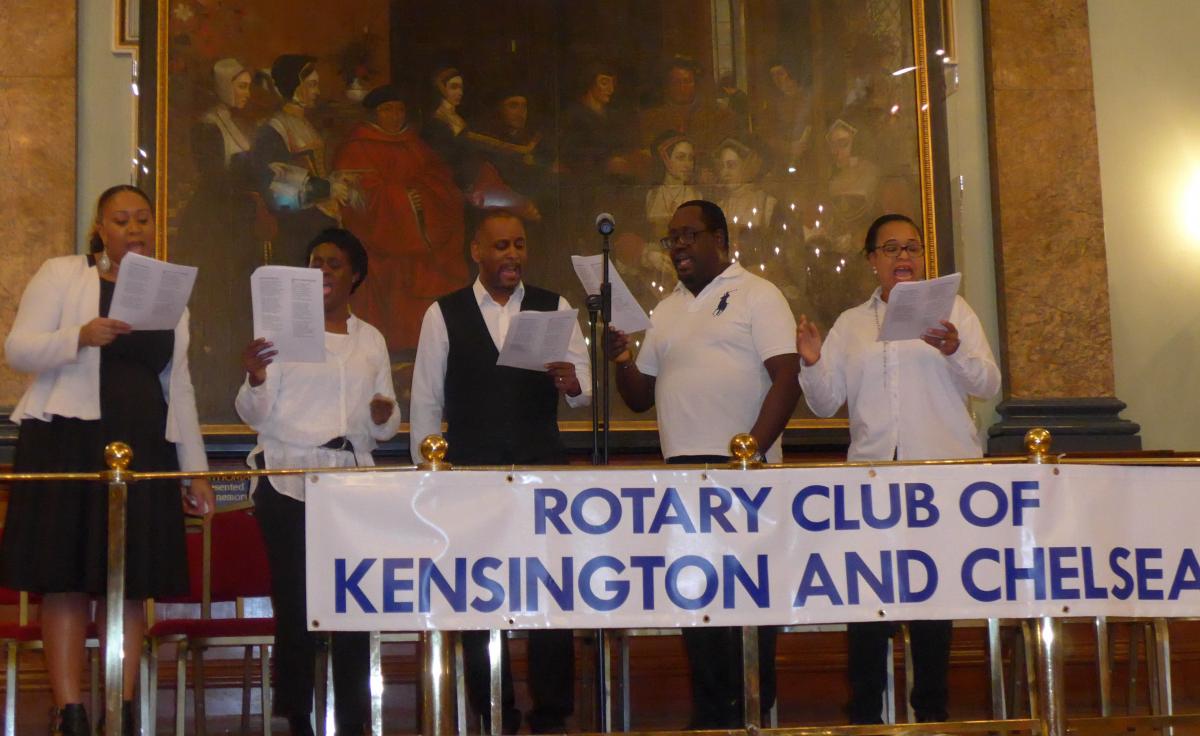 It is a tradition in the Royal Borough of Kensington and Chelsea that Kensington and Chelsea Rotary Club joins with its charity partners to organise a festive evening of musical entertainment for senior citizens at the Chelsea Old Town Hall on Chelsea's famous Kings Road.
Our Rotary Club has contacts within the community and maintains its own guest list which is coordinated with the Royal Hospital, Chelsea, and other community organisations in the Borough. If you or a senior citizen you know would like to be invited to the concert . Please advise us if your proposed guest is disabled or needs assistance to enter the Old Town Hall whose main entrance has a set of steps to the main entrance. The contact email for this is: rotarykclondon@gmail.com
We request that if you are a musician, singer or choir and you would like to donate your services for one or more item of entertainment, then please contact our Club outlining your proposal by email on: rotarykclondon@gmail.com
Finally, we are very grateful to companies such as John Lewis Partners who support our free-entry raffle held at the concert. We are always pleased to hear from companies, shops or individuals who would like to donate prizes for draw at the annual concert.
More information on this event will follow after the organising committee is set-up.