Race Night 2019
Fri 18th October 2019 at 19.00 - 22.00
Fundraising night at the Nissan Sports & Leisure Complex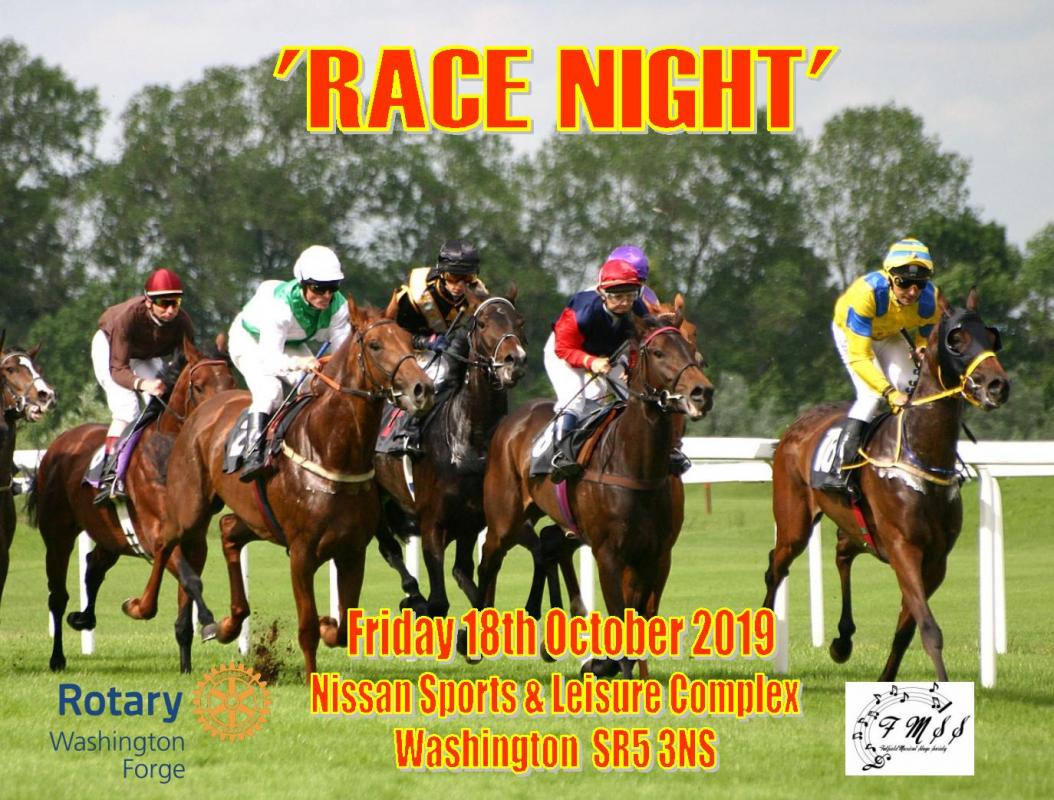 This year we are again holding our popular Race Night at the Nissan Sports & Leisure Complex. Held in conjunction with the Fatfield Musical Stage Society we will be raising funds to support the work of both of our organisations. From the total allocated to Rotary we will be making contributions to our Rotary Foundation and to our fund to help purchase a Community Defibrillator.
The first race is at 7.30pm and tickets for the evening are only £5.00 (this includes a pie and peas supper).
Contact us for tickets or further information.