Speaker 26th July 2019 - Project Hospice Nepal
Patricia Newland and Rachel Wang spoke about a project is to raise funds for a new hospice and palliative care programme in Nepal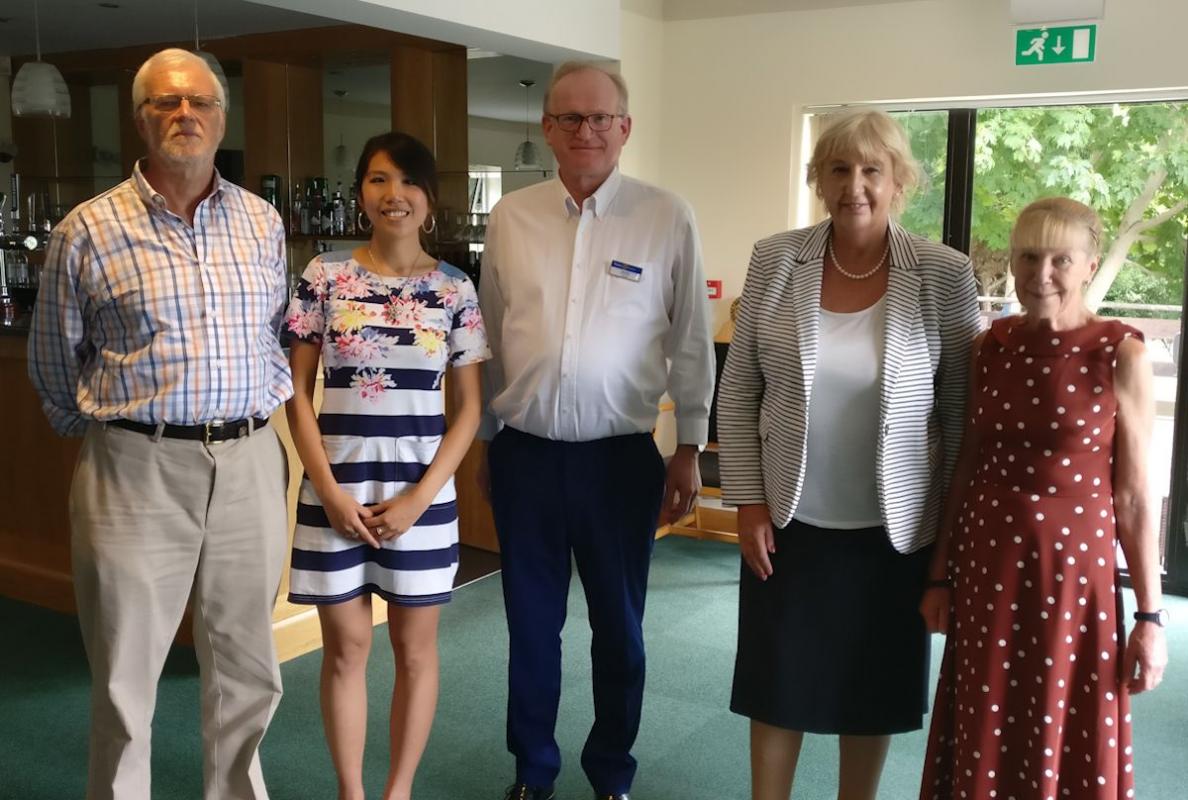 Our speakers were Patricia Newland executive Director of the INCTR UK Challenge Fund, a registered UK charity fundraising for worthy projects in parts of the world where cancer treatment and palliative care is at best scarce, and Rachel Wang (pharmacist) who talked about her experiences at the Hospice.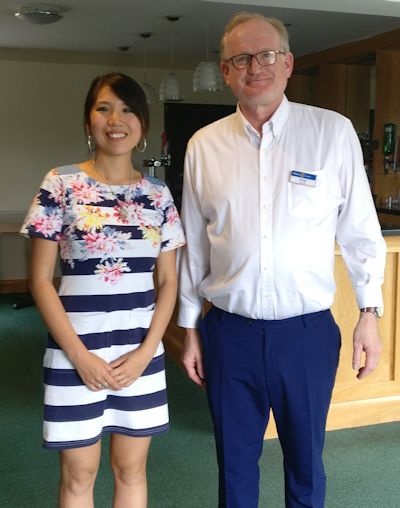 In a project spearheaded by Fairfield Rotary Club of New Zealand, the UK INCTR Challenge Fund's project is to raise funds for a new hospice and palliative care programme in Nepal.
Project 'Hospice Nepal' is a Rotary club project to raise funds for the rebuild a small hospice in Kathmandu, Nepal. Currently Hospice Nepal runs on public donations, charging only for medications and oxygen if patients can afford it. If they cannot, then treatment is provided free to each patient at no cost.
Hospice Nepal has now outgrown its current facility and desperately needs a new building, it needs more beds, it also needs a children's ward and more modern facilities. The Doctors, nursing staff and volunteers have struggled for eighteen years and have achieved so much.
Their aim for the future is to provide a 24/25 bed Hospice surrounded by a small garden. The patients should be able to take a walk in the garden and relax with nature. Their ultimate goal is to make the patient and their relatives as comfortable as possible by medication for physical comfort, and to provide for their spiritual and mental comfort in a peaceful, homelike atmosphere.
Our speakers were accompanied by Clive Newland and Professor Anna Rohatiner (Consultant Oncologist & Trustee of the Fund)