Santa and Rudolf
Santa and his Rotary friends are now an essential part of Christmas in our community and we will be seeing them again this year.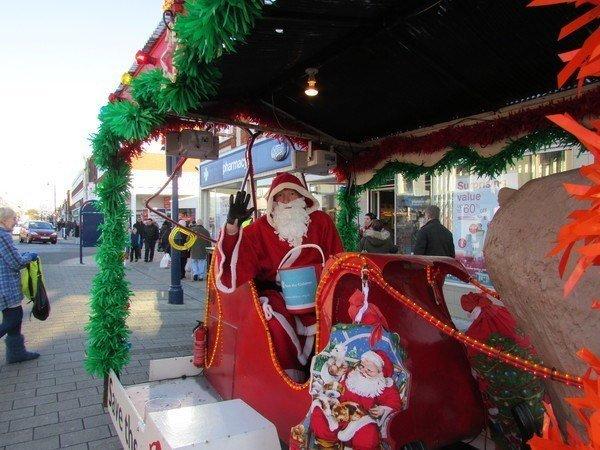 News and updates
Summer 2019
Still resting up at the North Pole, but no doubt we'll be seeing him again in December 2019. This year we hope to go high-tech so we can track Santa's progress online.
Christmas 2018
The Santa and Rudolph sleigh was again out and about the streets of Felixstowe raising money for Rotary charities and Save the Children. Thanks for all your donations. We raised almost £10,000.