What we've been doing this year
Reports on our activites from July 2019 to June 2020
What we've been doing so far this year
On 10h September a party of Rotarians and wives visited the Amazon Fullfillment Centre in Dunfermline.
We were ably conducted round by George Fleming and saw the entire process for Goods In to Dispatch including the SLAM machine which adds the address label to the outgoing parcels - by blowing them on with air to avoid damage.
The Dunfermline centre handles all items returned to Amazon and will refurbish and repack items for subsequent resale.
The Centre came second in the world for the number of visitors in August - about 16,000 and was pipped to the post by a centre in California, USA by only 35.
Everything is well organised for the visitors including a 'selfie' camera station so here we are smiling as instructed.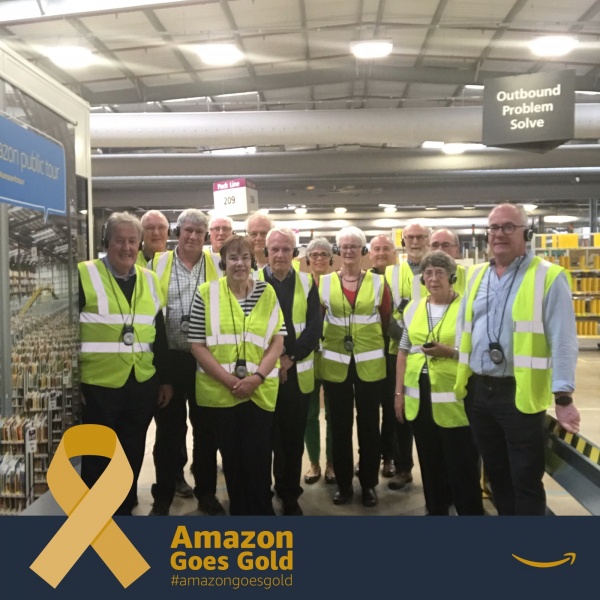 Rotary Acknowledges That Talk Matters!
Noel McKenna, President of the Rotary Club of Dunfermline, presents a cheque for £500 to Claire Chalmers, Trustee of the Dunfermline-based Charity, Talk Matters. Talk Matters offers a confidential counselling service for adults from across Fife which is affordable to all. Mrs Chalmers said, 'All our Counsellors give their time on a voluntary basis. The money Rotary have kindly given us will be used to provide them with post graduate training to deepen their understanding of some of the issues clients seek help from us for. We are extremely grateful for this generous donation.

Past-president Noel back at the helm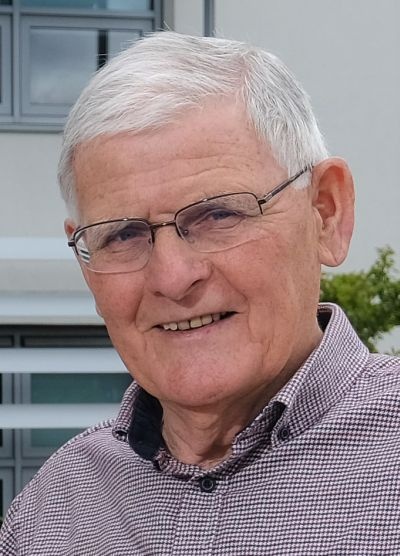 THE Rotary Club of Dunfermline continues to have a practised hand at the presidential helm - as the successor to retired Royal Navy captain Tom Sunter is not only the former boss of Babcock Engineering Services but is also returning to the office he first held in 2009-10.

As he charts the club's course for the new Rotary year, Noel McKenna, said, "We want to achieve a better public awareness and understanding of what Rotarians working with our local community can achieve. This is not only in raising funds to distribute to local charities but also in providing support into our community, especially at youth and school level."

Mr McKenna joined the Dunfermline club in 1988 and has served in a wide variety of offices, including those of president, secretary and sports and social convener. His leadership of the fund-raising special-events team in 2006 was recognised with the club award of Rotarian of the Year.

A native of Northern Ireland, Mr McKenna started work as a student apprentice at Portsmouth Dockyard and after gaining a degree in mechanical engineering, he worked for the MoD in Rosyth and Bath.

Mr McKenna became director of nuclear submarine refitting at Rosyth in 1987, when Babcock took over contractor management of the Fife yard. He was awarded the OBE in 1998 for his services to ship engineering and continued to fulfil his submarines role until 2002 when he was appointed managing director of Babcock Engineering Services.

He retired as MD in 2004, at the age of 60, having progressed Babcock's involvement in bringing the build of the two new aircraft carriers to Rosyth and continued the yard's diversification into non-MoD markets.

Mr McKenna, who lives in Limekilns, is married, with three of a family. He was a Fellow and past board member of Carnegie College, and was for three years chairman of Furniture Plus, the Fife-based social-inclusion and recycling charity on whose board he continues to serve.

A keen golfer, he is a member of Dunfermline Golf Club.