The North West Passage- Triumph & Tragedy in the Arctic
Wed 23rd October 2019 at 19.30 - 22.00
Lecture by Rob Caskie Hexham Rotary Club is organising a fantastic Lecture to be given by the South African, Rob Caskie in the Forum Cinema at 7.30 p.m. on Wednesday, 23rd October. Tickets (£15) can be obtained online at forumhexham.com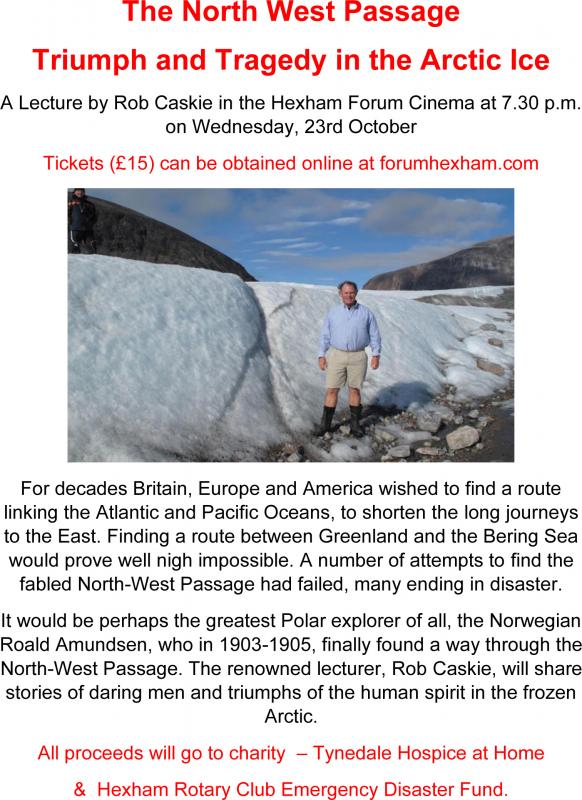 The North West Passage - Triumph & Tragedy in the Arctic
For decades Britain, America and Europe had been trying to find a passage through the Arctic to link the Atlantic and Pacific Oceans. Finding a route between the Arctic Icecap and North America through the Bering Sea had proved nigh impossible and many expeditions had ended in tragedy.
Finally, Roald Admunsen, the famous Norwegian Explorer, in 1903 - 1905 found a route in a small baot.
Rob Caskie will tell the story of the North West Passage. All proceeds will go to charity --Hexham Rotary's Disaster Fund and the Tynedale Hospice at Home.