Rotary raises awarness of Prostate Cancer
.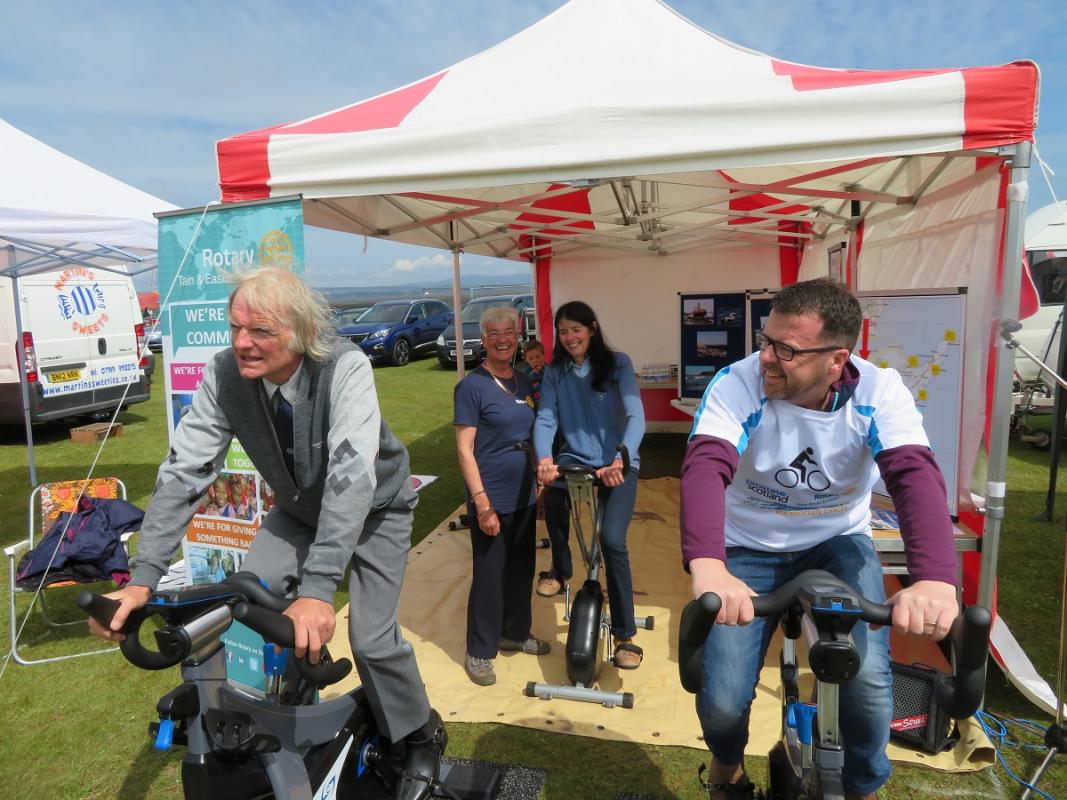 Show related pages
The Rotary clubs of East Sutherland and Easter Ross (Tain) joined forces to help Prostate Cancer Awareness with a big stall at the Vintage Care Rally on Links Park Tain on Sunday 23 June.
Hundreds of people gave generously and many took part in the challenge to cycle round the Coast, a distance of 50 miles, on a static bike raising awareness and raising cash to help save lives amongst the men of our community. One in Ten men will have Prostate Cancer in their lives by the time they reach 70 and by helping them recognise the symptoms Rotary hopes to ensure that treatment is on time and that their lives are long and happy.
The photo shows Rob and Pam Wilson from the Doll on their bikes encouraged by another Dollite Rotarian Linda Graham while Prostate Cancer and Urology Nurse Brian Carr is peddling hard on the right.