Quiz Champions again!
Tue 2nd April 2019 at 19.00 - 22.00
The Ben Green trophy has returned to Bretby's hands again.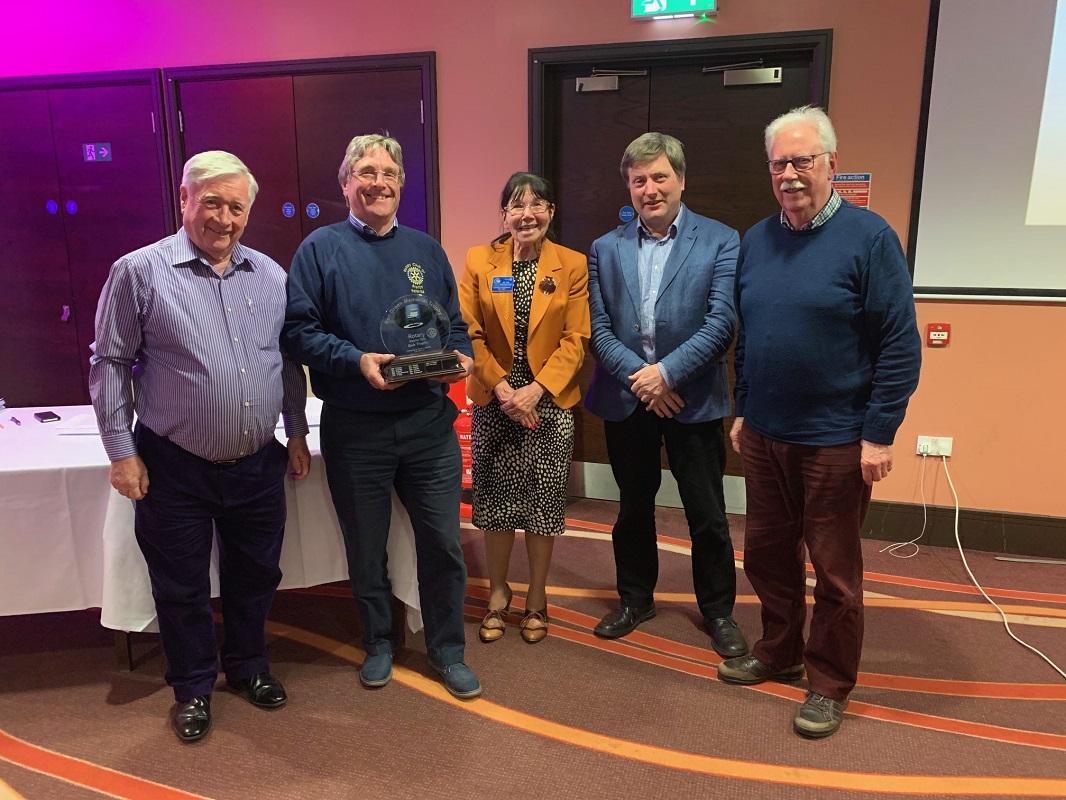 You will be delighted to hear that the Club's quiz team – Graham Rose, Robin Trotter, Peter Halliday and myself – successfully defended our title last night by retaining the Ben Green Memorial Trophy, which was kindly donated to District by Peter Moralee when he was DG, but only after a tie-break (the first in recent memory) with Beeston after we each scored 160 out of a maximum 218. It was by common consent the most difficult set of Finals questions ever – and we have been to all of them – so this was a particularly satisfying win.
Thanks must go not only to team members but also to our bunch of camp-followers – the Moralees, Chris Ball, Liz Rose and Tom Hunt (and I bet that's the first time Tom and Peter M have been called 'camp'!) who were the only supporters to attend, despite there being 15 clubs represented.
Try the tie-break question for yourself :
How many miles would you clock up if you travelled 'as the crow flies' from Nottingham to each of the 4 UK capital cities in alphabetical order and returned to Nottingham?