Support from Local airport
.
SOUTHEND AIRPORT AND ROCHFORD ROTARY CLUB CELEBRATE PUBLIC COLLECTIONS FOR LOCAL GOOD CAUSES
The Rotary Club of Rochford celebrated donations from the travelling public by handing over a certificate at the airport in recognition of the £557 raised for local good causes from collection tins placed around the Airport terminal buildings during 2018.
Rotary Club President, Alan Harvey O.B.E. said: "It's another great example of the generosity of people in our area. Local good causes are benefitting from these donations. During 2018, the club has handed over more than £15,000 raised from our fundraising efforts to benefit many projects in the area. We are very grateful to everyone who supports our work."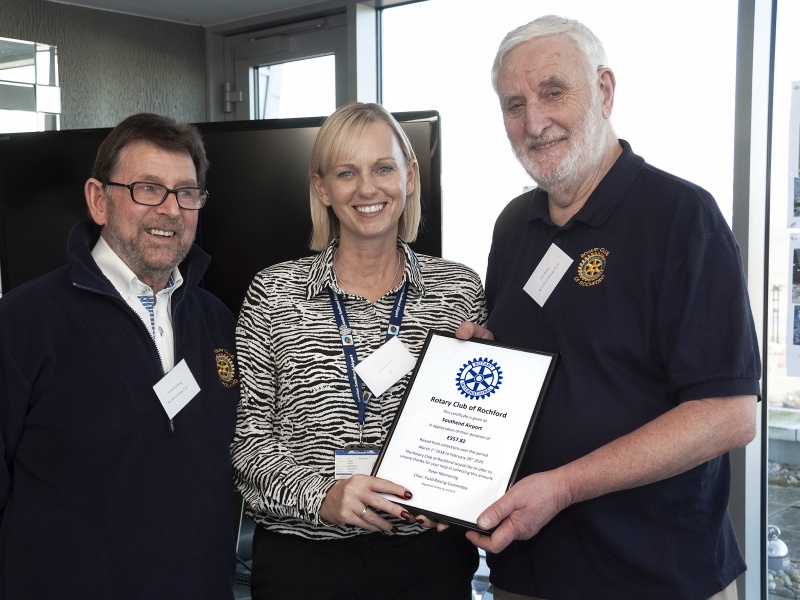 Joe Marchetti, Co-ordinator of Community Affairs at Southend Airport receives the certificate from Rochford Rotary Club Senior Vice President, Ian Puzey. Also pictured is Peter Mannering, Chairman of the Rotary Club's Fundraising Committee.