Speaker 22nd February 2019 - Tom Broom from School Aid
Tom Broom School Aid Operations Manager for the UK and South Africa visited the Rotary Club of Chesham to give an update on how school aid has developed over 20 years.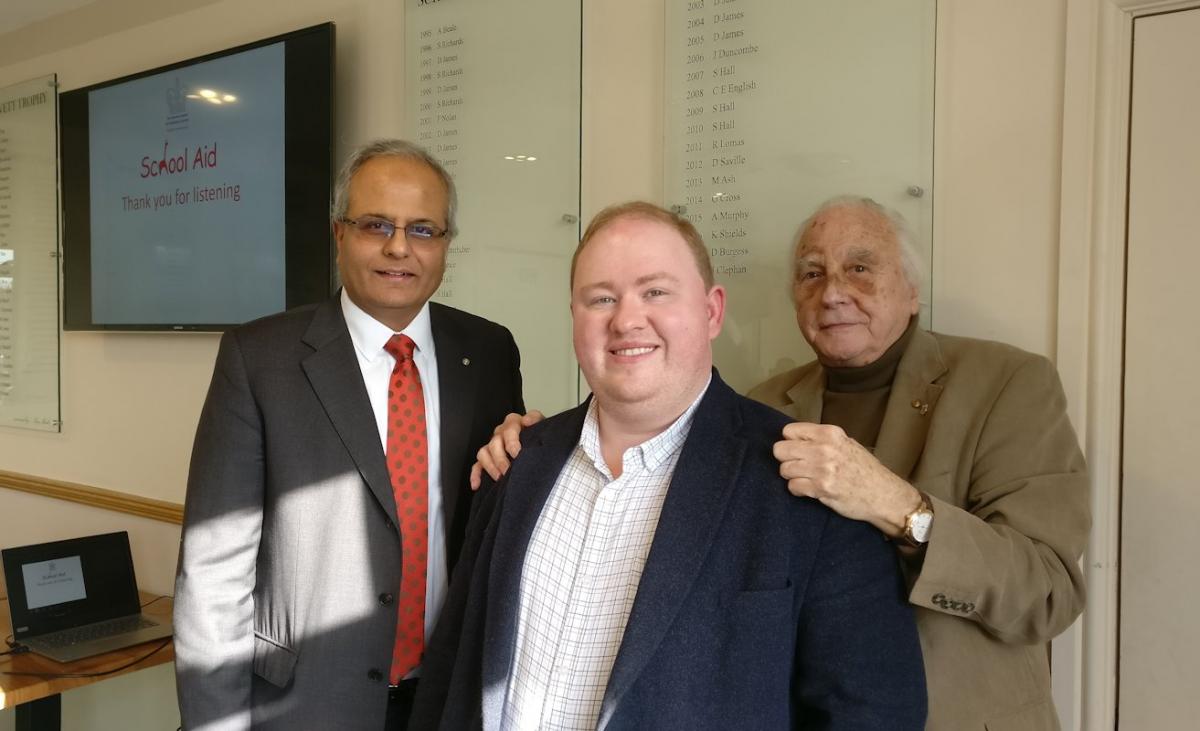 Tom Broom School Aid Operations Manager for the UK and South Africa visited the Rotary Club of Chesham to give an update on how school aid has developed over 20 years since Rotary first became involved in the initial support for the Charity.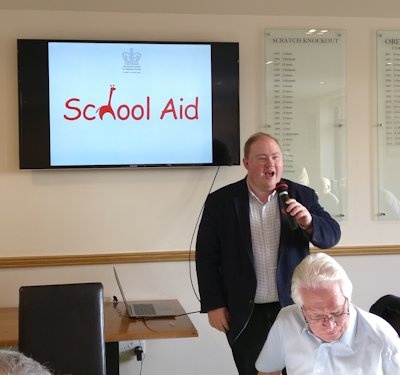 School Aid is a volunteer-led organisation. Apart from office management, which requires the commitment of full-time professionals. They are contingent on: the goodwill of Patrons and Trustees. Also the schools that generously donate items and businesses that pledge their ser-vices to deliver them. A major contribution is made by volunteers who pack books ready for shipment; the sponsors who contribute to the logistical costs of getting them to Africa; and the enthusiastic helpers who welcome and distribute the donations at the other end.
School Aid brings together the aspirations of schools, businesses and local people, all of whom would like to see their excess or surplus resources used for the benefit of others, rather than left to landfill.
Without this generosity of purpose from so many like-minded people and organisations, School Aid would find it impossible to continue working towards its vision where all schools in Africa are self-sustaining, and where the teaching and learning environments are such that every Af-rican student can advance and contribute to the developmental, social and economic needs of their country.
School Aid started In 1998 following Joy Baker, with her husband Sir Scott Baker, visiting a ru-ral primary school in Hwange National Park in Zimbabwe. In spite of the lack of materials, they noted a huge enthusiasm among the children and staff for learning to read and write.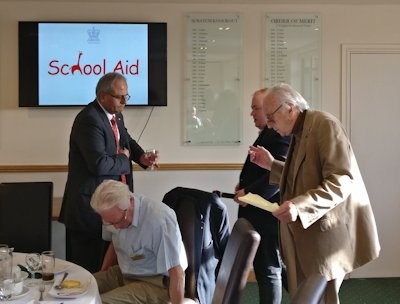 As the English language played a major role in the curriculum, Joy envisaged the difference that surplus educational materials from the UK would make for these pupils and others in Afri-ca. Within a few weeks of her return to the UK she had collected sufficient resources for the first shipment packed in her garage which was generously transported free by Air Zimbabwe.
Through other local charity activities Joy contacted the local Rotary Club who became involved with Inner Wheel Club members running the first warehouse with volunteers involved with ob-taining educational items, sorting, packing and shipping them. With the changes in Zimbabwe the support was transferred to South Africa. Where later Rotary established a connection with a Rotary Club in South Africa
Since then, the charity has grown steadily and was granted charitable status in 1998. Joy and her colleagues regularly visit schools in the UK to promote interest and learning about recipient schools in Africa and to gain support for collecting materials. Suitable resources, from text-books, library books, school stationery, and other surplus educational supplies, are donated by schools and businesses across the country. More than 800 state and independent schools have donated items.
Tom gave an outline of the libraries built and the establishment of reading clubs that increase interest in reading for pleasure.
School Aid has recently been awarded the QUEEN'S AWARD FOR VOLUNTARY SERVICE recommended by a Past Rotary International District Governor.