Speaker - Simon Drury - Local Psychologist, Corporate Mentor, and Author
Wed 26th June 2019 at 19.30 - 22.00
Speaker - Simon Drury - Local Psychologist, Corporate Mentor, and Author will give a talk on ' Why we work and what happens afterwards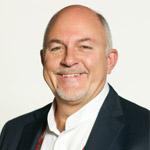 Simon Drury
B.A. (Hons), B.Sc. (Hons) Psychol.
Business Psychologist, Corporate Mentor, Coach & Trainer
Simon has a wealth and diversity of experience in the field of business and personal development that ranges from working with corporate and private clients to design and delivery of coaching and training interventions. He has worked in both the Private and Public Sectors.
He spent 14 years working with children with special needs before moving into the business sector to work with grown-ups! During this time he learned a massive amount about human potential and how, as children, our minds are programmed and, in particular, how this programming can 'set the scene' for the rest of their lives.
Over the last 22 years, working in the corporate field Simon has mentored, coached and trained vice presidents, directors, business leaders, managers and project managers in industries such as educational telecommunications, legal, banking, pharmaceutical, retail and transport industries. He has also worked with sales managers and their teams and business owner-managers running small to medium-sized organisations.
Simon is particularly interested in the psychology of: motivation, leadership, decision-making, influencing, sales and the power of language.