Breast Cancer Care
An interesting and moving visit from Sarah Tyrell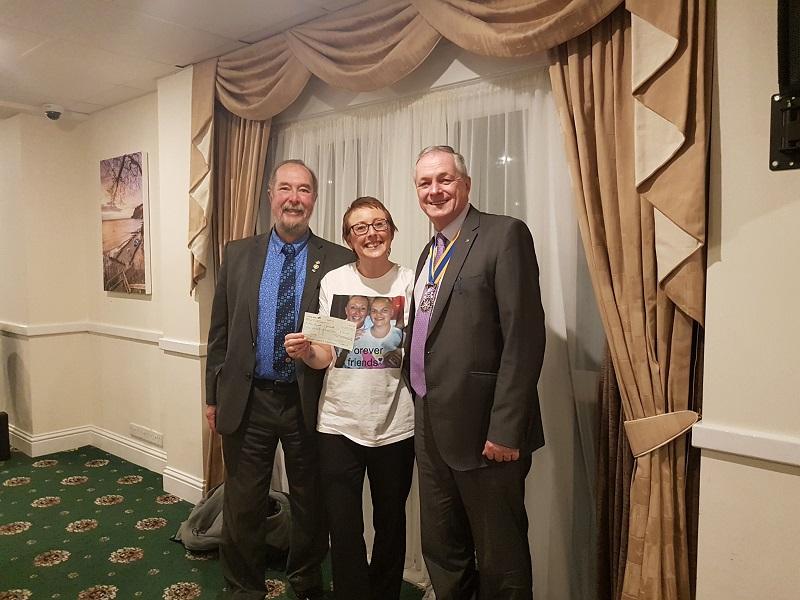 Tonight we had Sarah Tyrell to talk to us about Breast Cancer Care, and how following a scare she set out to fund raise.
She raised £3895 in 9 months - including a head shave
We were happy to give her a donation of £500, which brought her to tears!!