Wykledin Golf Quaich 2019
New Venue! This year's Wylkedin Trophy Event will be held at the Gleneagles Golf Courses (King's and Queen's) on Wednesday 1st May 2019.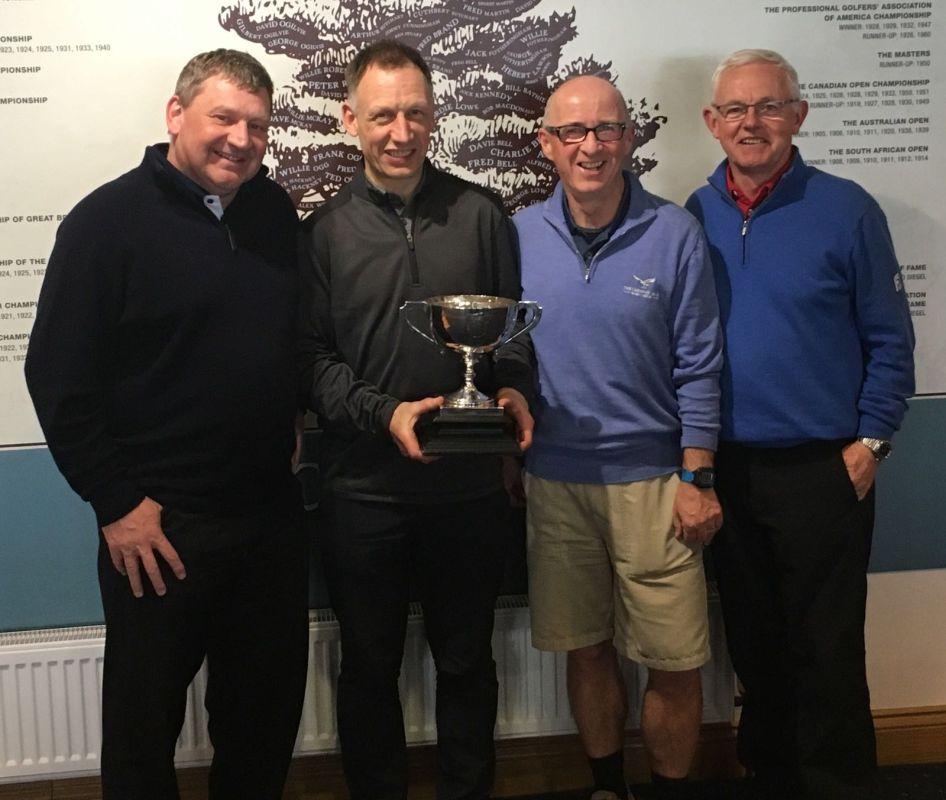 This year's Wylkedin Trophy Event will be held at the Gleneagles Golf Courses (King's and Queen's) on Wednesday 1st May 2019.
This is an important change of venue this year, the event's first move in a very long time, undertaken after due consultation, with a view to finding a more central location for this prestigious event. We will have access to two fantastic courses, with Queen's, in particular, potentially suiting some of our more "mature" Rotary golfers, whilst King's will still offer a serious golfing challenge, but perhaps less of a "struggle" than their PGA course, or Carnoustie, for that matter.....!
For full details click here.
* Teams of 4, full handicap allowances of 28 and 36 for men and women respectively, to encourage participation
* Tee off times available from 10am through to 12 midday, Wednesday 1st May 2019
* Tea/coffee and hot roll on arrival, hot meal afterwards in Gleneagles' prestigious Dormy Clubhouse Bar and Grill
* Excellent prizes on offer, including the long-established Wykedin Trophy and a fourball at Gleneagles for the winning team
* Only 26 team places available this year, so book early
* Team cost £396, held at the same rate as last year, amazing value for such a great new venue
We really hope you will support this event, particularly at its new venue and particularly if your club has fallen away from supporting this event in recent years. A brief e mail reply indicating your intention to participate by 20th February would be greatly appreciated, with completed entry form and funds by 10th April, please. If you would like to participate, but don't feel able to commit to a full team from your club, feel free to drop me a note, and we will see what we can do to mix and match a team for you.....!
We have also been able to negotiate accommodation deals for those with greater distances to travel, ranging from the incredible Gleneagles Hotel itself for those with big budgets, through to modestly priced self-catering accommodation in apartments overlooking the grounds of Gleneagles. And between these two extremes we can recommend very good-quality accommodation in Auchterarder at the newly refurbished and soon to be re-opened Cairn Lodge Hotel or a very good B & B offering at Allendale Guest House, also in Auchterarder. Contact Wille Skene for details as well as rates for a practice round at Auchterarder GC on the Tuesday afternoon, if that is of interest.
Willie Skene, Organising Committee 07802 200499
Wylkedin 2019, Rotary Club of Aberdeen Bon Accord