Club Meeting, meal and Speaker
Thu 10th January 2019 at 18.40 - 20.55
"How plastic polution is killing ocean life & ultimately threatening human life" - Jo Ruxton.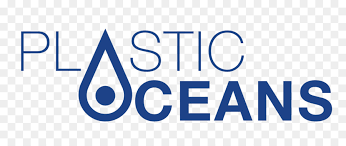 Jo Ruxton is the Co-Founder and Executive Director of the Plastic Oceans Foundation.
Jo produced the film "A Plastic Ocean"
www.plasticoceans.uk
Reports of a so-called 'island' of plastic in the Pacific prompted Jo to join an expedition to the region to see it for herself. Joined by a cameraman she documented the journey. There was no island! The truth, however, was far more insidious. The Great Pacific Garbage patch was more like a plastic soup of tiny plastic particles and these were getting into the food chain. The potential harm to human health was potentially catastrophic.
The Film and the Foundation
Jo was determined to tell the world about the harm our plastic addiction was doing to the marine environment and the possible human costs. With a background in film making the medium through which to do this was evident. She brought in cameramen and TV presenters, such as Sir David Attenborough and Dr Sylvia Earle to help make promotional videos, along with a team of advisers from the worlds of science, business, education and sustainability. The groundwork for 'A Plastic Ocean' film and a not-for-profit organisation that could work towards stopping plastic getting into the ocean was taking shape.
---