Meet the Sikhs, Saturday 24 August 2019 on the cathedral green
Sat 24th August 2019 at 12.00 - 16.00
The very successful 'Meet the Sikhs' event is being repeated, but has moved to the Wells Cathedral Green. The same turbans, drummers, dancers and food will showcase the Sikhs. NEW: a chapatti workshop and Sikh storytelling for the children - of all ages!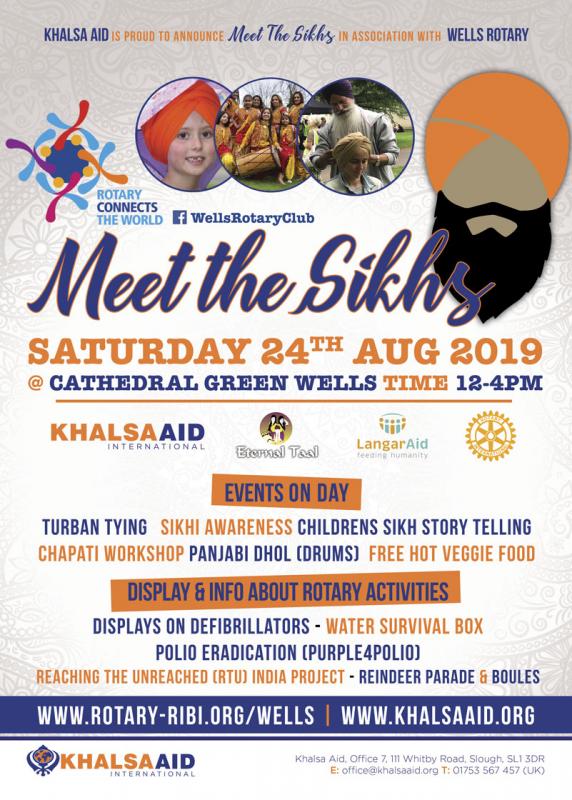 Meet the Sikhs has been organised three times so far, although one was rained off by a truly miserable, rainy day, so this is planned to be the third successful and colourful event. It has moved to the cathedral green, near the Penniless Porch and market square, but the essential components are the same as before.
Turbans will be tied, feet made to tap and stomachs filled by the generosity of the Sikhs from around the south of England. It is a memorable event well worth a visit.