Rotary Shoe Box Appeal
Sending gifts to children and young people who have nothing...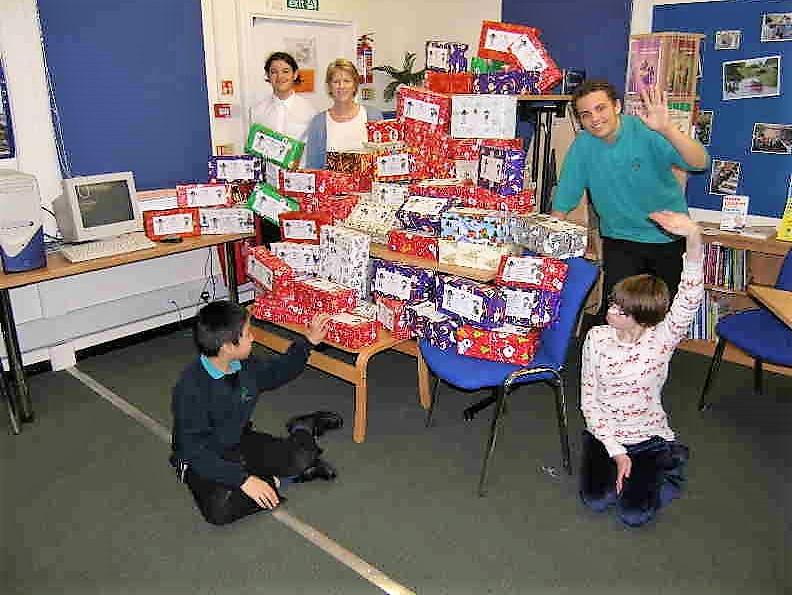 Every year Sturminster Newton Rotary join with local Rotary clubs in our Rotary District in sending shoe boxes filled with gifts to disadvantaged children, babies and young people in Albania, Montenegro, Moldova and Romania.
In 2018 the Sturminster Newton Rotary Club sent 319 shoe boxes filled with gifts, such as toy cars, books, dolls, toys, jigsaws, and hair bands. This year, we're asking the local community - schools, clubs and businesses, to help us send more shoe boxes than ever!
It's a lovely scheme and reports are that the boxes really do make children (and teenagers) happy and mean a lot – some children have not received a gift in a very long time.
We have special flyers to explain what goes in the boxes and how to wrap them. Contents vary depending on the age group that the gift is for; 1-3 years, 4-7 years, 8-11 years or 12-15 years.
We commence collecting for the scheme in early October of each year and aim to get them to their destination before Christmas. If you would like to help out by donating gifts for the boxes or by donating a filled shoe box, please do get in touch with us - we would love to hear from you and will let you know how to obtain a flyer and where to deliver your shoe box once they have been completed.
Thank you so much for your help!