Community Support Fund donation to VIP's
Wed 1st August 2018 at 13.00 - 14.00
Making a donation to the VIP's (Black Cat Cafe in St. Marnock Place)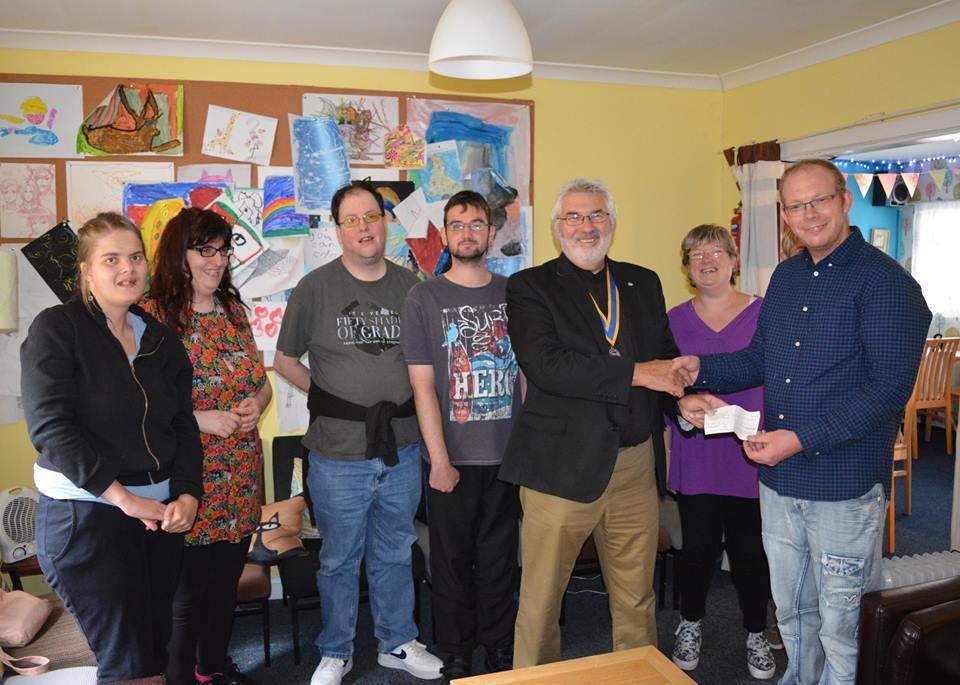 Kilmarnock Rotary Club visited VIP members bringing a £200 cheque to help towards redecorating costs at their premises, The Hut, 4a St Marnock Place. Members were delighted and grateful for the donation from the Rotary Club who have a long tradition of helping local charities.
As club president Ian Geddes explained "This is exactly the sort of small local charity that we li
ke to support, helping provide activities for people with learning disabilities and supporting their community cafe, 'The Black Cat Cafe'. We wish them good luck and promise to come back and sample the home baking!"

The photograph shows Rotary club president Ian Geddes presenting the cheque to staff and participants at the café.