Weekly Meeting with Lorna Copeland - visitors welcome
Thu 6th December 2018 at 18.30 - 20.00
Lorna will be giving us the inside track on what happens in an Intensive Care Unit on Thursday 6th December. There is a Club Council after this meeting.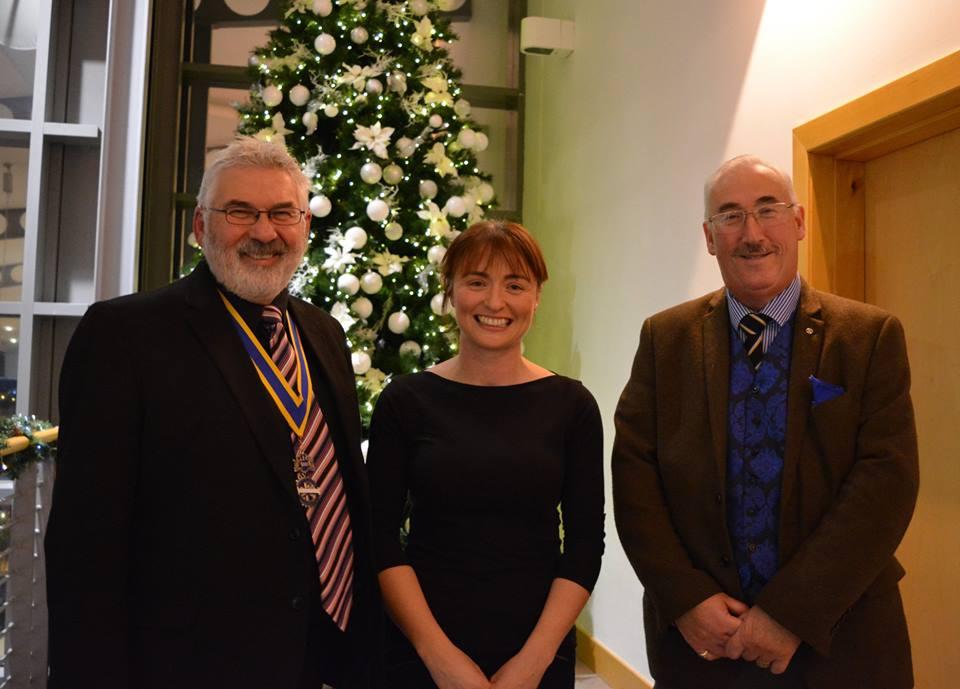 Jim McCulloch's daughter, Lorna Copeland, is a deputy charge nurse at Crosshouse ICU. She will speak on the evening about her work and that of her colleagues in the ICU at Crosshouse Hospital.
What is an ICU?
An ICU is a department of a hospital in which patients who are dangerously ill are kept under constant observation.
At University Hospital Crosshouse we have a purpose-designed, high-quality, six-bed intensive care unit with a team of experienced doctors, nurses, physiotherapists, radiographers, pharmacists and other allied health professionals. We have 9 intensive care consultants who are available 24 hours a day, every day of the year.
6/12/2018
On Thursday we heard about the vital work which is done at the Intensive Care Unit at Crosshouse Hospital, in a talk by Charge Nurse Lorna Copeland. The ICU is a seven-bed unit which offers one-to-oe care for the most unwell patients, using the latest technology and medical techniques.
Lorna described the criteria for admission, the life saving procedures they employ and the care and help they give patients, including end of life care and the help they give their relatives. She also stressed the importance of organ donation and knowing the wishes of the patient.
Club members agreed that Ayrshire is lucky to have a dedicated unit with such professional and caring staff. Our photograph shows President Ian Geddes with Lorna and club member (Lorna's dad) Jim McCulloch.