District Governor's Visit
6th July visit to club by the new District Governor Dave Ford and his wife. This was the first meeting chaired by our new President Kalpesh Patel.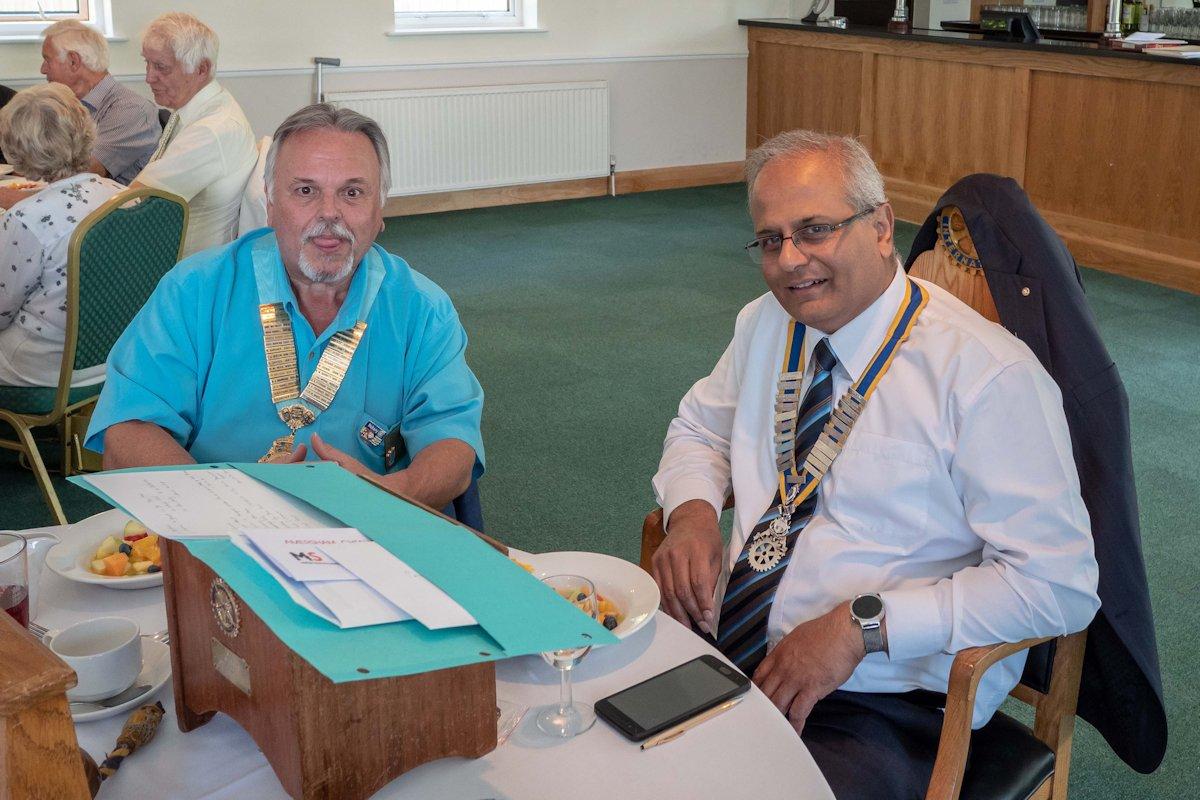 Show related pages
Two long service certificates were presented by the DG to Rotarians David Unwin and David Way for 40 years and 30 years service respectively.