Fiona Fawdry - All about CVO East Ayrshire - visitors welcome
Thu 23rd August 2018 at 18.30 - 20.00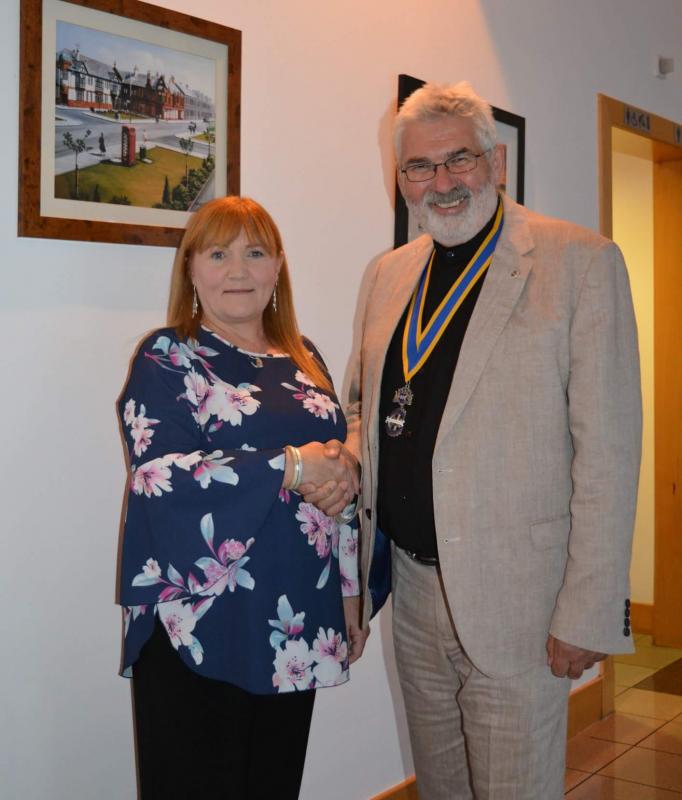 As a mature student Fiona qualified as a Registered General Nurse and worked with NHS Ayrshire and Arran before returning to university where she gained a Bachelor of Arts (Honours) in Business Economics with Business Analysis and a Post Graduate Diploma in Social Enterprise. During her time at university Fiona worked part time as a Service Manager with Cornerstone Community Care.
Fiona is Chief Executive of the Council of Voluntary Organisations (East Ayrshire) Ltd and has over 12 years experience of working in the third sector within Ayrshire. More recently she has been responsible for the development and renovation of Belford Mill as a third sector hub and WG13 a social enterprise restaurant and venue space which offers training, volunteering and employment opportunities for young people with addition support needs.
During her talk we heard about the sterling work done by the Third Sector in East Ayrshire during our meeting at the Park Hotel on Thursday night. Fiona described particularly the work of the CVO East Ayrshire in managing and delivering services for the community including Ayrshire East Foodbank, WG13, the GRAFT project and a range of other projects and initiatives. The CVO also supports and coordinates a wide range of voluntary organisations who provide vital services across East Ayrshire. Fiona illustrated her talk with real-life stories of people whose lives have been improved by the CVO and the wider third sector.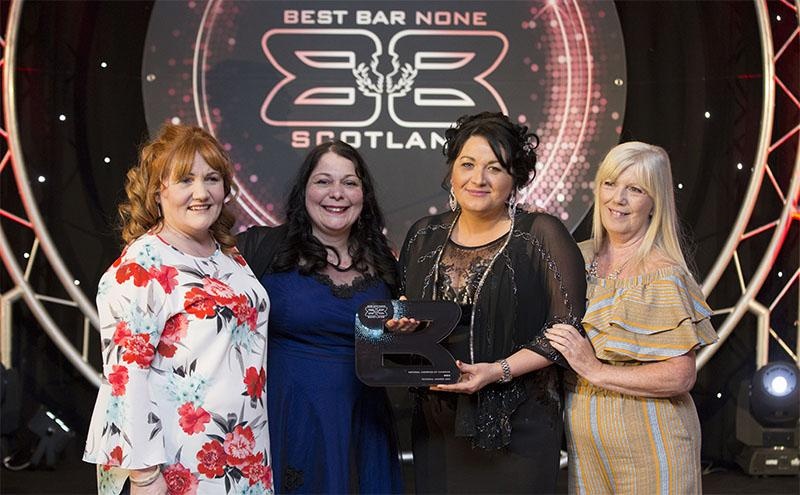 Fiona is seen on the left in this picture as WG13 were chosen as National Champions in the Best Bar None Scotland Awards earlier this year,
CVO East Ayrshire manages and delivers services for the community including:
| | |
| --- | --- |
| Ayrshire East Foodbank | Feeding local people in crisis. Donations can be handed in at Belford Mill from Monday to Friday between 9 am and 4.30pm. 01563 574000 |
| GRAFT | Low cost furniture and starter packs for vulnerable people. Lawson Street showroom open to the public. To donate furniture please call 01563 572863. |
| WG13 | Social enterprise café, venue and community digital hub delivering good food, retail, entertainment, training and telehealthcare. 01563 594600 |
| Feet First | Footcare for the community delivered by our NHS trained staff at 14 clinic locations across East Ayrshire. 01564 574000 |
| Digital Hub | Pro-active peer support for East Ayrshire Seniors including ConnectCall telephone service for older people. 01563 594600 |