Bill McGregor on his favourite subject! - Omnibological Kilmarnock
Thu 9th August 2018 at 18.30 - 20.00
Bill did indeed entertain us on Thursday 9th August. Shame if you missed the bus. Visitors were most Welcome - thanks for joining us Fiona.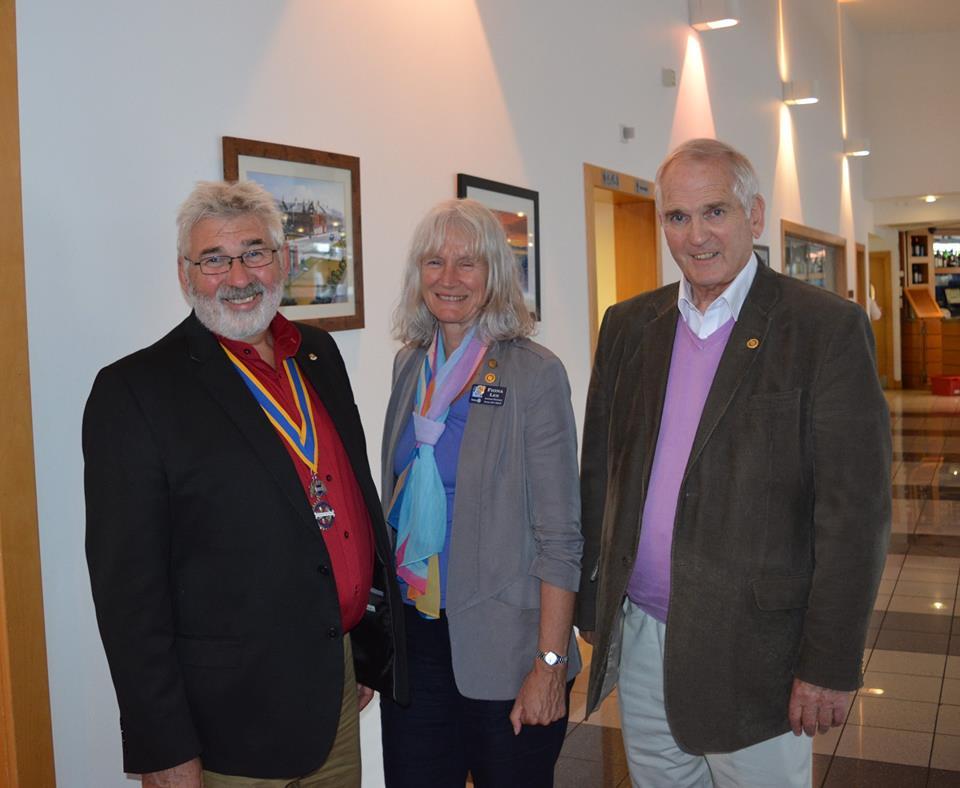 We were entertained on Thursday by club member Bill McGregor who shared his passion for all things buses. In a talk entitled The Killie Bus – Kilmarnock Public Transport from 1923, Bill described the demise of the tram system in the town and the development of the bus service in Kilmarnock and beyond. He discussed the different types of bus used in Kilmarnock, the development of the garages at Portland Street and Nursery Avenue, the routes taken and related amusing tales of drivers and conductors over the years. His talk was enhanced by some wonderful and historic photographs of Kilmarnock in the past, of great interest to all. He has an encyclopedic knowledge of the subject and blew us away with the details.
Club members were pleased to welcome visiting Rotarian Fiona Lee from Irvine Seagate Rotary. Fiona is the Assistant Governor for the west of Scotland District.
The photograph shows club President Ian Geddes with Fiona Lee and Bill McGregor.