Brass Band Concert at Nailsea School Auditorium on 29 March
Fri 29th March 2019 at 19.00 - 21.30
With Lions Brass 4 Youth with proceeds divided equaly between the band and our Trust Fund for use in our work in the community.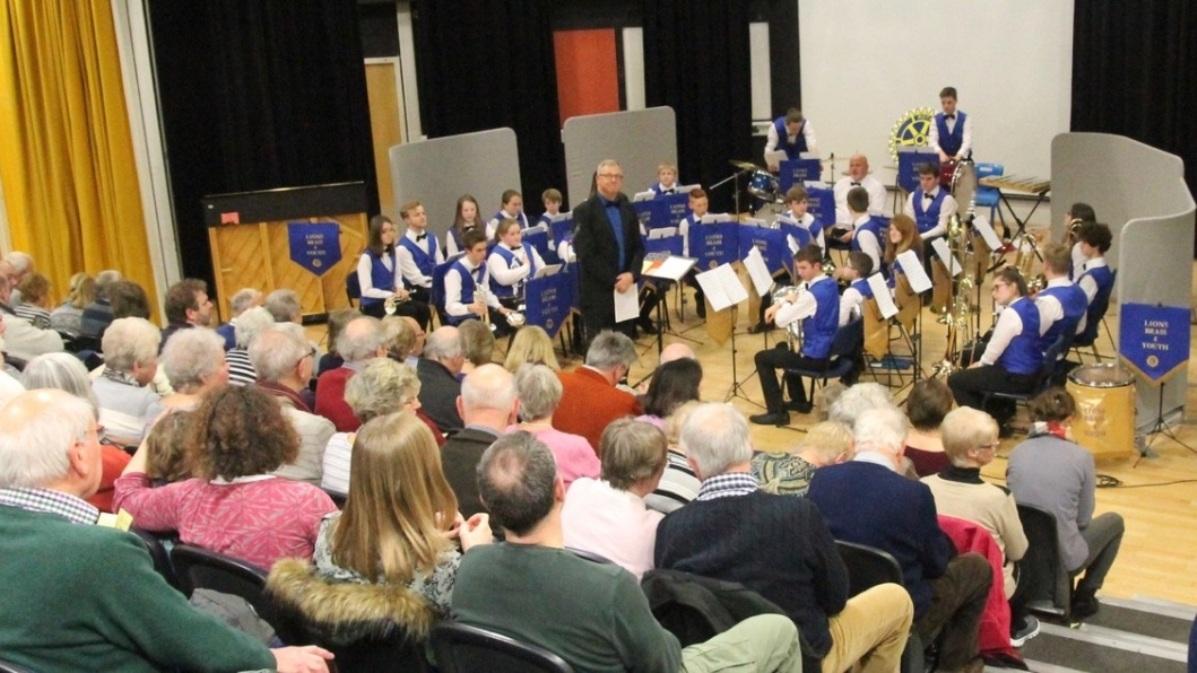 Youthful Brass Band to thrill the audience
On Friday 29 March 2019, Rotary Nailsea and Backwell are staging a concert
at Nailsea School featuring the Lions Brass 4 Youth group. This is the County
Youth Brass Band and is open to young people aged 11 to 21. Formed in 2008
and based in Clevedon, there are now nearly 100 youngsters involved in 5 bands
culminating in the highly professional and hugely talented group performing in
this concert. Their repertoire is wide with songs from the shows, tunes from the
20s and 30s all the way up to Robbie Williams numbers! There may be several
virtuoso pieces and is bound to be something to suit everyone who is lucky
enough to attend. The group is led by their charismatic conductor, Dave Hollister.
Half of the proceeds raised on the evening will go to the band to purchase much
needed instruments and the other half will be held in Rotary's Trust Fund and will
be used to fund our work in the community.
Doors and the cash bar will open at 7 pm for a 7.30 pm start.
Tickets - Adults £7.50 each, under 17's on the date of the event £4 each.
To obtain tickets please contact any member of Rotary Nailsea & Backwell or use
the contact form below. Online ticket purchase facilities will be added shortly.