Foundation & International
Supporting good causes worldwide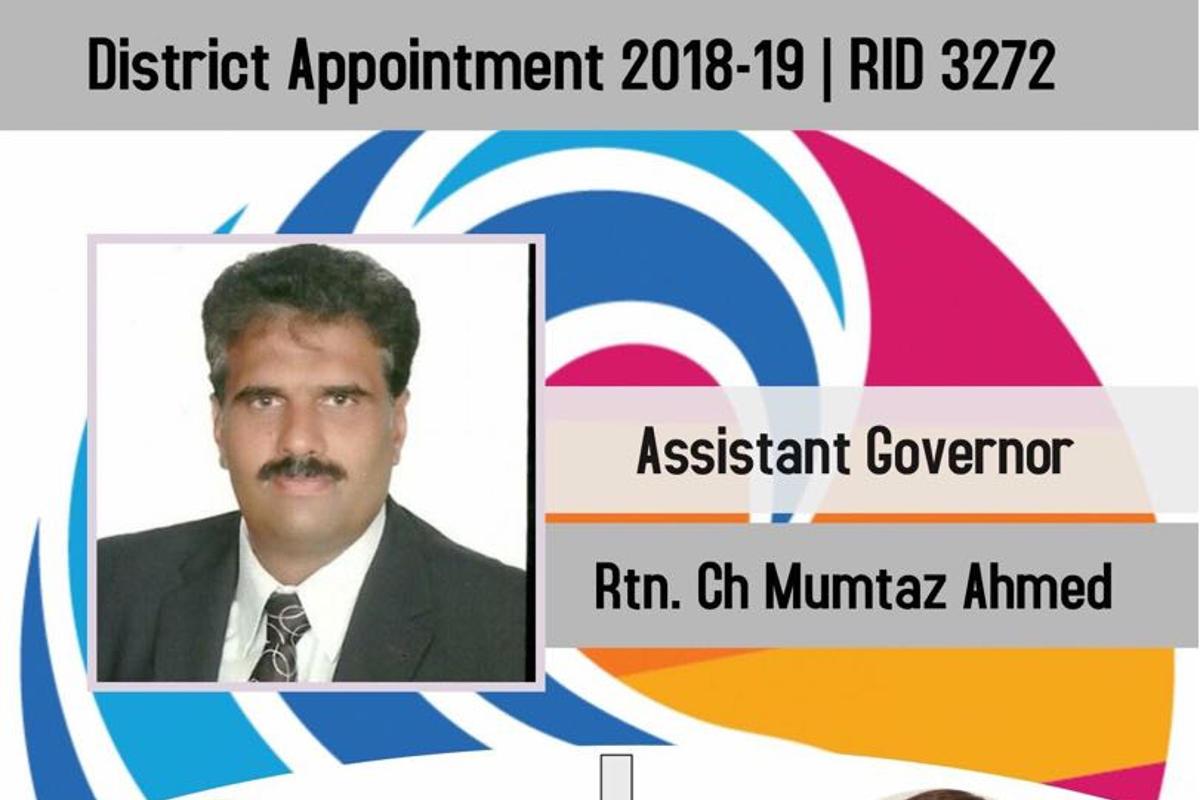 We support Rotary's own charity, the Rotary Foundation. This helps good causes all over the world but has a particular emphasis on the eradication of polio. The number of new cases each year has reduced dramtically from hundreds of thousands when the Rotary Foundation first became involved to less than twenty now. We are still hopeful that it will be possible to stamp polio out completely through the worldwide vacination programme.
Our Club is also active in supporting projects overseas through links with local Rotary Clubs. One of our most successful project was the Sahiwal Project, in which we worked closely with the Rotary Club of Sahiwal Central. We have also made donations to UK charities working overseas.
Rtn Mumtaz Ahmed is a Past President of the Rotary Club of Sahiwal Central and has visited our Club on a number of occasions.
Better Lives Foundation
We held our annual International Evening on 28 March 2019 at Little Channels. The speaker was Dewi Patel from the Better Lives Foundation, who told us about their work in Yonibana in Sierra Leone.
It started with a visit Dewi paid to the area in 2006, four years after the end of a civil war in the country. Whilst medical treatment was available in the capital, Freetown, there was hardly any provision for it in the rural parts of the country. She therefore led a medical mission to Yonibana in 2007. The plan was to be there for two weeks.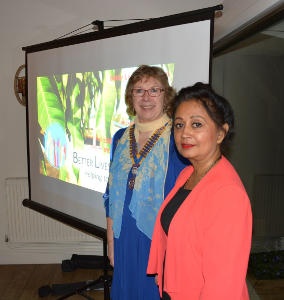 While the group was there, there was a serious road accident about half an hour's journey away. Since the local people knew that doctors and nurses were available at the medical group's compound, the numerous injured were loaded onto a lorry and taken there. The volunteers were surprised when the lorry turned up and started unloading what they first took to be sacks of supplies!
The doctors and nurses treated the injured as best they could with the very limited resources they had with them. (They had not been expecting to treat road accident injuries and only had a few bandages and over-the-counter pain killers.) The following day they transferred the patients to the nearest clinic, but that was staffed by just one nurse.
When the group returned home the decision was made to provide more permanent medical facilities for Yonibana, which led to the foundation of the Yonibana Sai Hospital, a primary health care clinic with a day case surgical unit. Groups of medical volunteers still go out for two weeks at a time but while there they also train local people to provide medical services.
There is also an educational project, from which students have gone on to qualify not only in medical disciplines but in such things as carpentry, plumbing, teaching, agriculture and accountancy. Many former students now help the hospital. One has qualified as a Community Health Officer (roughly equivalent to a third-year medical student in the UK) and hopes soon to qualify as a doctor; he is working full-time for Yonibana Sai Hospital.
The most recent project has been to use the 25 acres attached to the hospital for agriculture to support the local community and help local people to become self-sufficient.
Our own members Chuda Karki and Indu Tiwari have both been to Yonibana Sai Hospital as volunteer doctors and our Foundation and International Committee has adopted the project for financial support.