Gairiswoara Water Project, Nepal
Tue 5th June 2018 at 19.30 - 21.30
Richard Brind and Barrie Campbell will be giving an update on their recent visit to Nepal.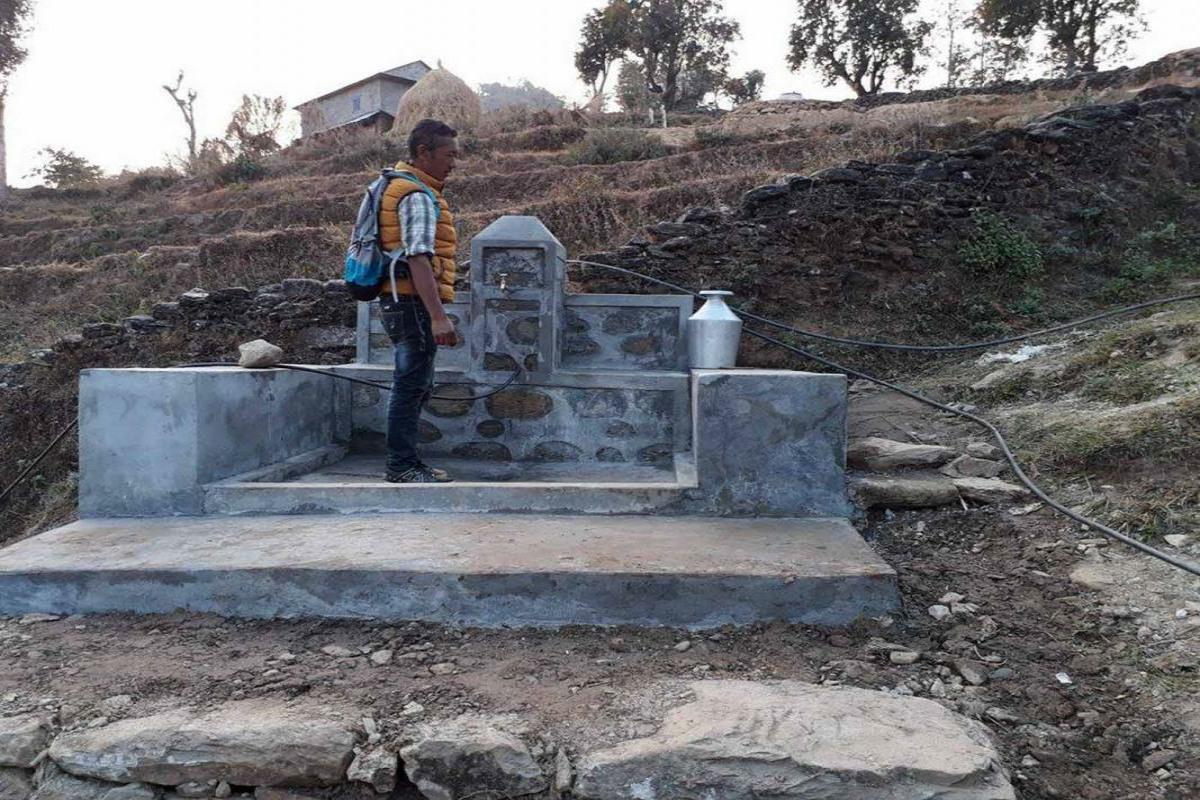 The Gairiswara water project in Nepal is progressing and should be completed shortly.
Some local Rotarians have visited Gairiswara, looked at the site and they've made a 30 minute film of their last Nepal trip in November 2017 which they will be showing us.
This is a village of 207 people, with no functioning water system. The villagers have to walk down to a source below the village, either a monsoon season source just below the village or an all-year source further down 100m attitude below the village. The all-year source is close to a stream bed and is prone to contamination. The plan is to construct a collection chamber to prevent contamination and a small tank at the all-year source, an electric pump to move the water to a larger tank just above the village, and a number of taps around the village. Work has to be completed during the dry season.