Business Partners
The Rotary Business Partners Scheme has been instigated, in conjunction with our website, to develop closer contacts with and support from local businesses.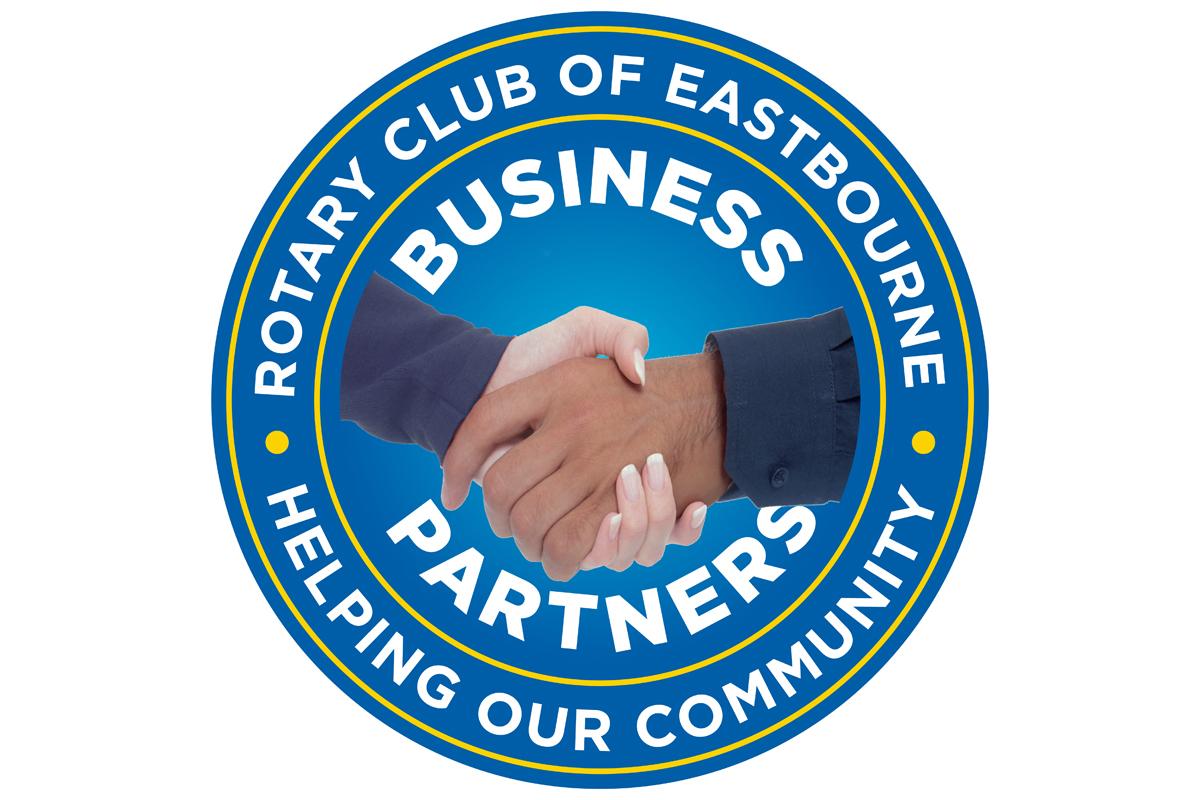 Business partnership with Rotary - supporting the community
Rotary in Eastbourne is made up of local volunteers who help to make a difference in our town, our nation and communities around the world. We offer service and raise funds by organising events, with the support of local business partners and the people of Eastbourne.
Our business partnership
When you partner with Eastbourne Rotary club you are associated with a club which is part of Rotary International, the world's largest service organisation. With over 1.2 million members and present in almost all countries it aims to advance worthy causes and to benefit communities through improvements in health, education and resources.
Why you should partner with us?
Many businesses share Rotary ideals of service to their communities but don't have the time or the means to achieve much on their own. They do have resources that can assist Rotary in delivering support to the community, so in working more effectively together the partnership can bring great benefits to both partners.
Our Rotary Business Partners scheme gives a business the opportunity to gain publicity through an association with the Rotary movement and the chance to join like-minded people to make a significant difference in identifying and meeting worthy needs of our local community.
Members of the Rotary Business Partners scheme assist by helping to cover the costs of fundraising events. This allows the partnership to maximise funds raised and it is important for Business Partners to know that all funds raised for charity by Rotary go directly to good causes. Your annual membership fee contributes to the regular fundraising by Rotary members.
For an annual payment of £75 (payments are tax deductible) the Eastbourne Rotary Club welcomes your business as a Rotary Business Partner and you will be provided with:
· The opportunity to attend one of our regular meetings and tell us about your business
· A listing on our website with a link to your website, or your contact details.
· A regular update of our past and future events
· The opportunity to promote a local cause, which requires charitable support
· The opportunity to help out with an event which maybe close to your heart
· A credit in Press releases where appropriate
· Annual stickers for your premises / vehicles publicising your participation in the scheme


Please click on the logos below to visit some of our Business Partner's websites...