Music Making Memories - Friday 11th May 2018
Fri 11th May 2018 at 19.30 - 22.00
Concert in support of Aizheimer Scotland & Playlist For Life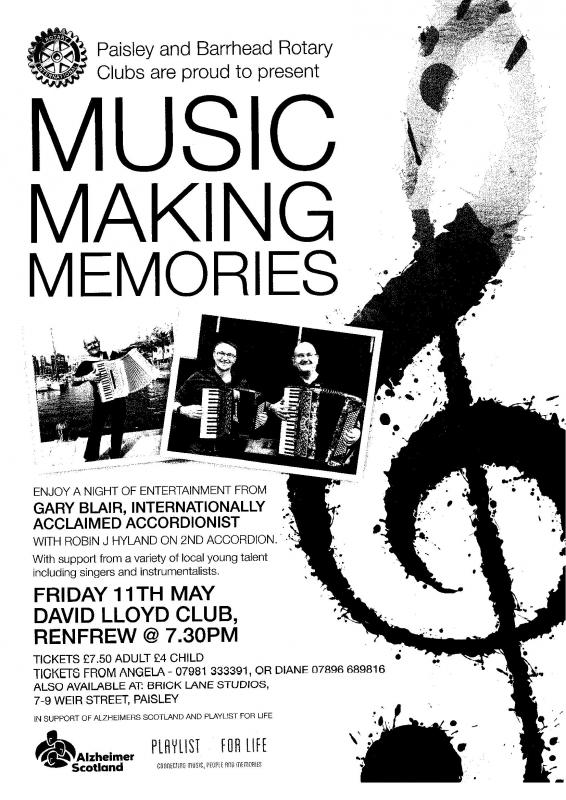 DAVID LLOYD CENTRE, RENFREW
Friday 11th May 2018
Tickets: £7.50 Adult, £4 Child
Available form Angela Samson 07981 333391, or Diane Mitchell 07896 689816
Also Available at Brick Lene Studios, 7-9 Weir Street, Paisley
We all know someone who has been affected by Alzheimers and dementia. And Music can help to ease the pain of it all.
Music that gives you 'that flashback feeling' can be a lifeline if you have this horrible disease.
So go on, buy a ticket, enjoy a toe-tapping evening and support 2 great causes.
The line up includes:
Barrhead Ukulele Group
Angela McCallum's Sunshine Stars
Rockus Choir
Gary Blair, Internationally acclaimed Accordionist and Robin J Hyland on 2nd Accordion.
& Others