Surprise guests at lunch
Bill and Lynn receive Paul Harris Awards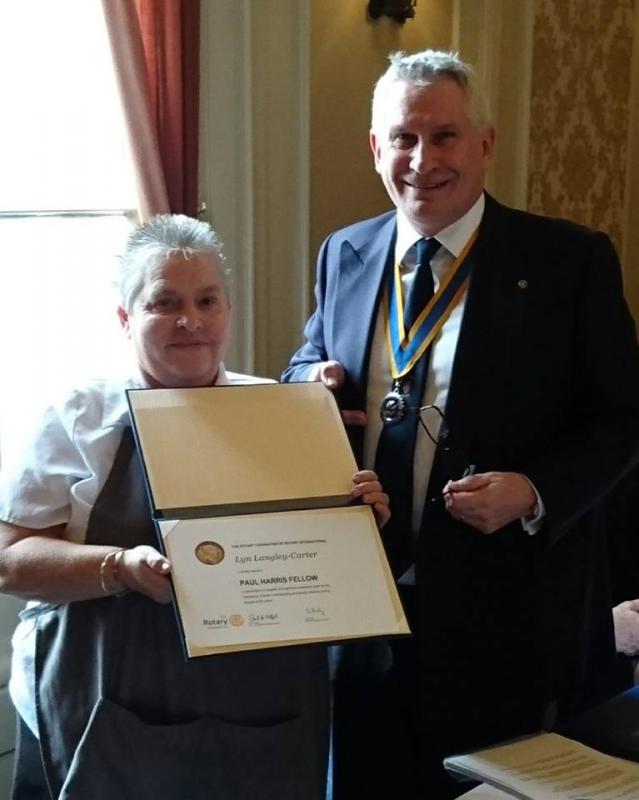 Bill and Lynn have been serving us and giving exceptional service to our club at lunchtimes for a combined 99 years!
They are both retiring, so today they were surprised to be asked to join us for lunch on the top table, to be themselves served lunch by King's management and staff.
As a further surprise - President Ian then presented them with Paul Harris Awards, to acknowledge their dedication.