Standing On Top Of The Dome!
Fri 23rd February 2018 at 12.00 - 17.00
Wirksworth Rotarians climb the O2 Dome in aid of Aquabox and Roll Out The Barrel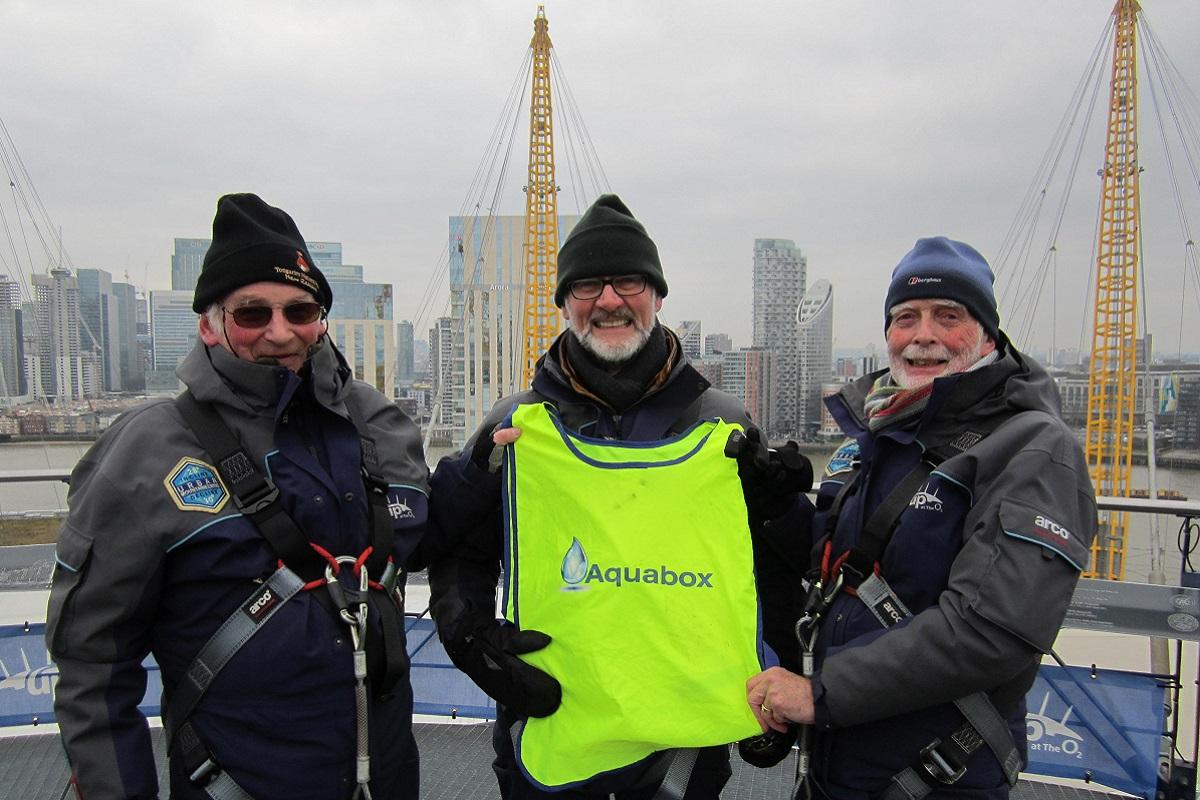 Congratulations to Wirksworth Rotarians David Haspel, Roger Cassidy and Mike Tomilinson who braved the elements to scale the O2 Dome in London all in aid of Aquabox and our Rotary partner charity Roll Out The Barrel!
For the 4th year running the Rotary Club of Vectis Sunrise, Isle of Wight, organised a sponsored climb of the O2 (Millennium Dome) on Rotary Day, Friday 23rd February.
It was a bitterly cold day with strong winds, but the intrepid climbers were rewarded with wonderful views on the top where they were treated to a bird's eye view of the sights of London.
It's not too late to sponsor our climbers and donate money to these very worthwhile causes. Both David and Roger have Virgin Money Giving pages at the links below:
https://uk.virginmoneygiving.com/DavidHaspel1
https://uk.virginmoneygiving.com/RogerCassidy