Carlisle Castle Rotary Club Santa Sleigh 2018
Members of Carlisle Castle Rotary and friends helping Santa on his pre-Christmas rounds in Carlisle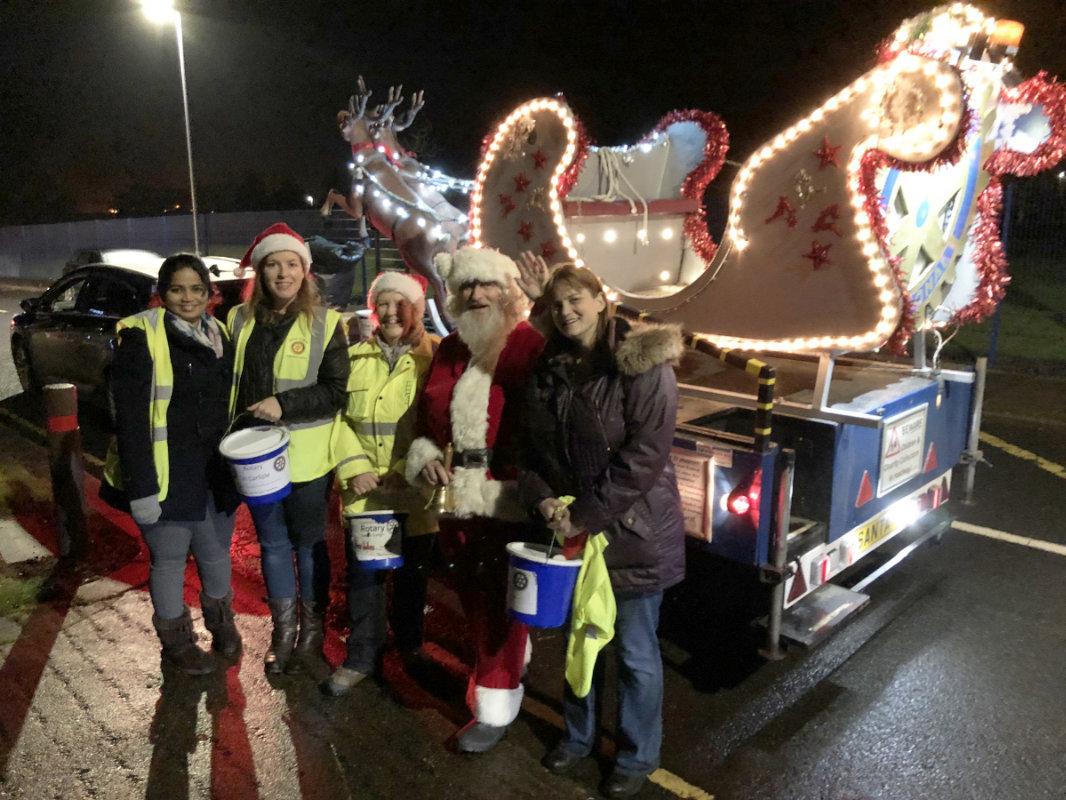 It's an annual tradition that Santa tours the streets of Carlisle to meet with the local children ahead of his busy rounds on Christmas Eve. Once again the members of Carlisle Castle Rotary Club and their friends are braving the cold and rain to help him on his rounds. Money raised is used to support Rotary charities and local causes
We'll announce the total raised on this page and on our Facebook page as soon as we can after Christmas.
The dates for this year are as follows:
Wednesday 12th December - Brampton Road
Thursday 13th December - Belle Vue
Friday 14th December - Knowefield
Saturday 15h December - Brampton-1
Sunday 16th December - Brampton-2
Monday 17th December - Currock
Tuesday 18th December - Garlands
Wednesday 19th December - Dalston
Saturday 22nd December - New Harraby
Sunday 23rd December - Longtown
Monday 24th December - Christmas Eve - Lowry Hill
Times and exact routes can be found on our Santa Sleigh Facebook pages.
We'll also post any changes to the Facebook page so keep an eye on it.
https://www.facebook.com/Rotary-Carlisle-Santa-Sleigh-1668321273409558/