Michael Haycock joins the team
President Trevor Baxter welcomes new member Michael Haycock into the fold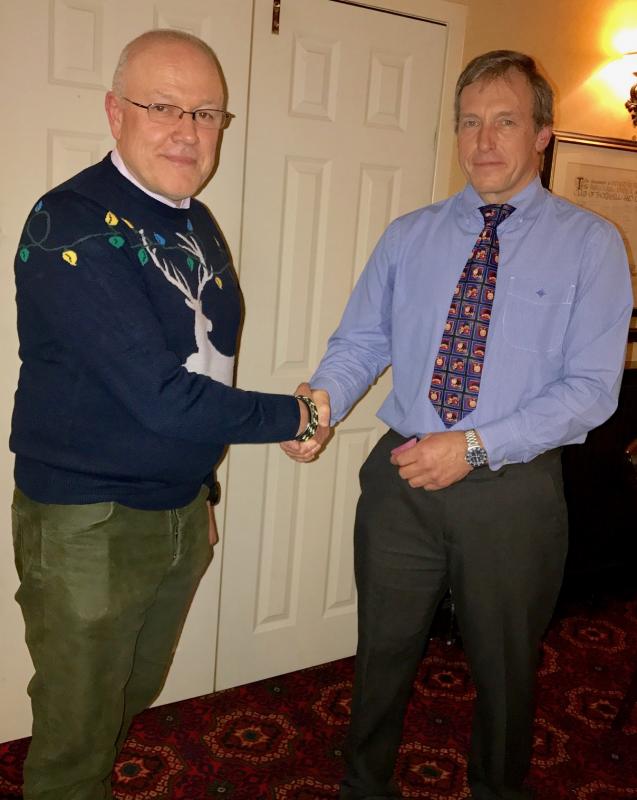 Club President Trevor Baxter welcomes new rotarian Michael Haycock into the team at his induction on Wednesday 20th December 2017
Michael was born and bred in Bolton and his working career took him through the electronic and mechanical engineering fields.
Mike as he prefers to be called is a former marathon runner and is a avid walker.
Now he is retired he decided to move to Thornhill and take on a project and he is currently into his fifth year of renovating a barn.
At his induction he said he was looking forward to the fellowship within the club and joining in with our activities.
A.S./27-12-17