Rotary Children in Need Collections
As Rotary's local contribution to Children in Need a collection took place this month at Heathrow Airport.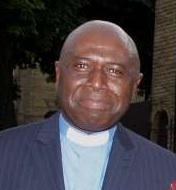 Heathrow Children in Need Collection 2017.

The willingness of Rotarians to become involved with worthwhile causes is illustrated by the over 300 Rotary Volunteers, their friends and family when they arrived at the airport to help collect money for BBC Children in Need. It was an excellent effort resulting in a large sum of money, £29,000 (estimated total for this year but could be more) and is a sum that will be used wisely by the charity.
The event grows stronger each year but without the partnership of Heathrow Airport would not be possible so we appreciate their support and many of their staff assisted in the collection as well for which Rotary is grateful.

Rotary in Great Brittain and Ireland has promised on a national basis to collect a total of £110,000 and it is well on the way to this figure.

Alan Fenwick - Fund Raising Chairman