HELPING TO MAKE HISTORY
Paul Hickson was the guest speaker at our lunch on 31 October 2017
raising funds for the END POLIO NOW Campaign
Paul Hickson, a member of Kingston Rotary Club, was our guest speaker at today's Partners' Lunch. He and his wife have spent time in India working with the End Polio Now team and Paul told of their experiences in vaccinating children against the disease.
Paul also gave an update on the number of confirmed cases of polio that have been recorded in the world, which totals 12 up to 24 October in 2017. This is a continued reduction from 37 in 2016, The two countries reporting polio this year are Afghanistan and Pakistan.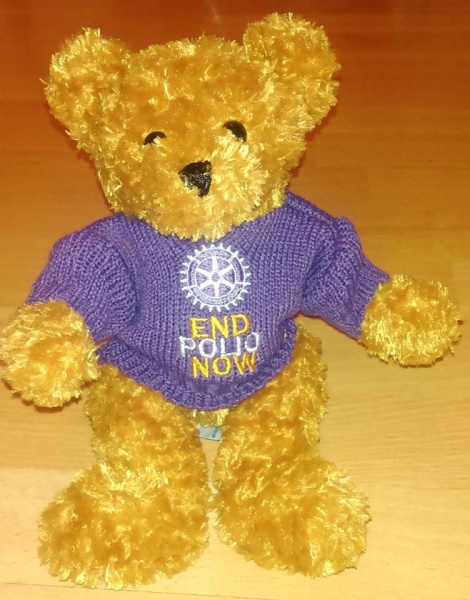 Members and guests were asked to make a donation to 'The World's Greatest Meal'. All money raised towards End Polio Now campaign will be tripled by the Bill and Melinda Gates Foundation
.
An End Polio Now Bear was auctioned for £50 and this will be added to the funds raised. The total amount is not yet known and will be declared at a later date.
Everyone present enjoyed the delicious lunch and Paul's excellent presentation.