General News
News items for members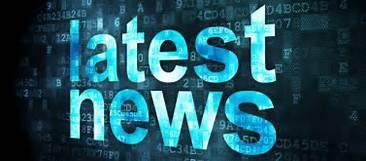 July 2018
Tuesday 3 July

Either England has just won a world cup penalty shoot out or the President offered to buy a round of drinks.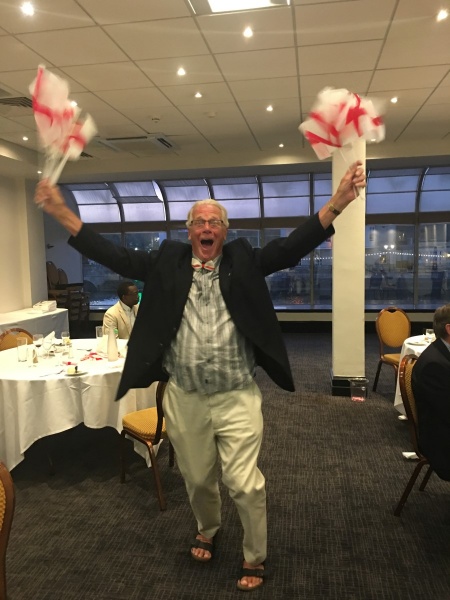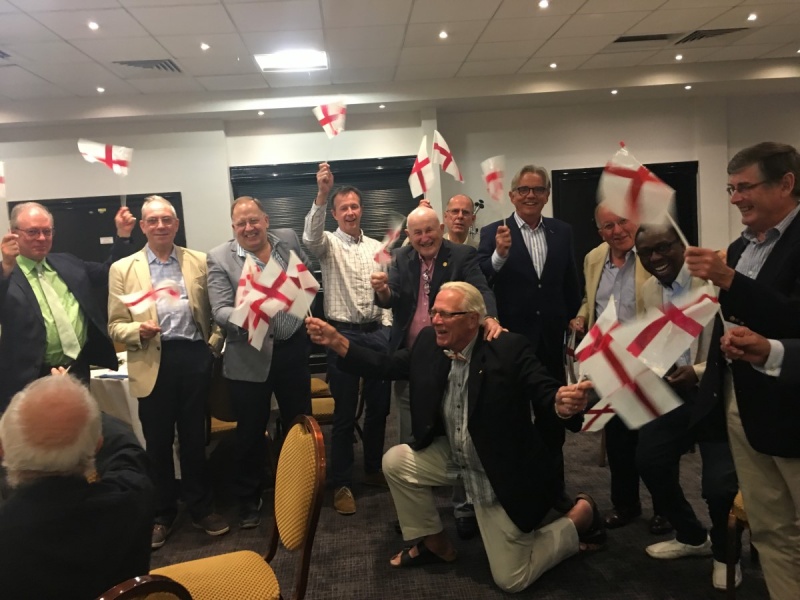 June 2018
Tuesday 5 June

President Charles Codrington welcomes our latest member Femi Tanimola.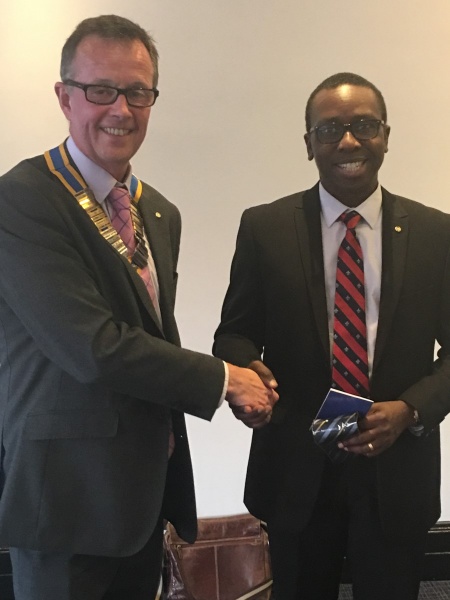 May 2018
Thursday 10/5

Rotarians Leigh Brewin, Paul Hoare, Richard Gage and Les Knowles present Grafham Water Sailability with a donation of £500 towards its running costs.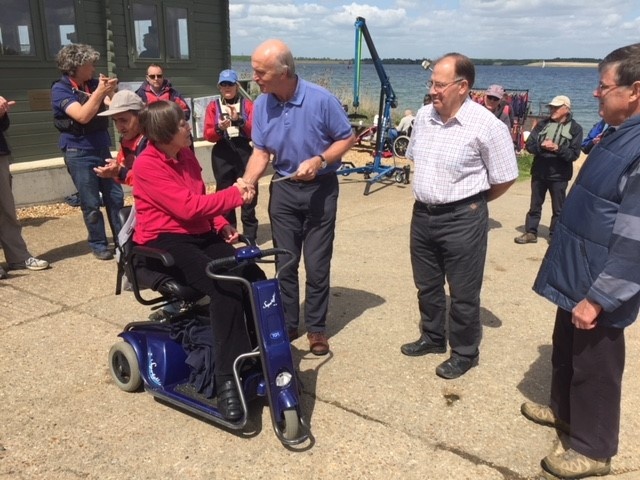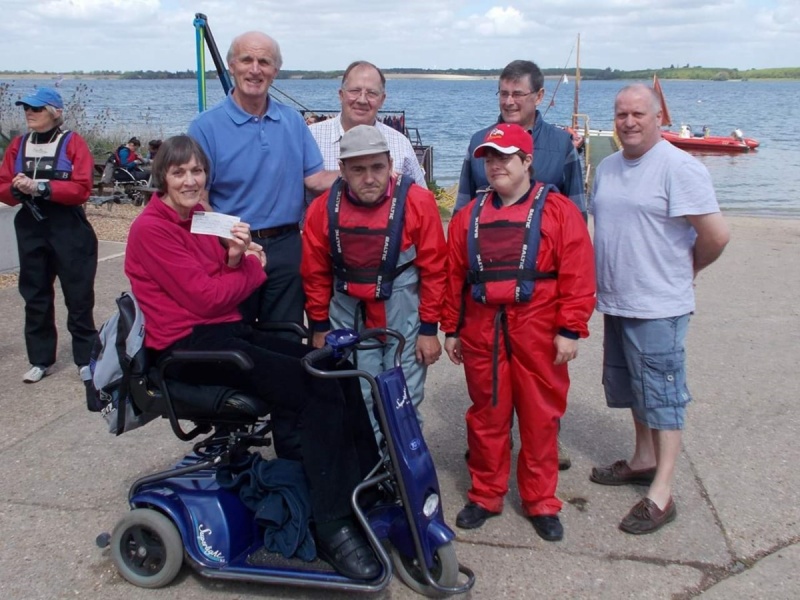 Wednesday 9/5

Another succesful morning of mock interviews to support the students at Bedford Academy. Rotarians Alan Porter, Leigh Brewin, George Carmichael, Peter Cullum, Kenneh Sanders and Tony Wildman interviewed 18 students wishing to take up an apprenticeship. Below are a few examples of the feedback received from the students.
·
It was helpful because he told me what I need to improve and how. For example I need to stop being so fidgety by trying to calm my nerves. He also told me what I did well. For example, he liked my enthusiasm and how much I knew about my desired job.
·
It was good and helpful when it comes to my anxiety because it made me more confident and now I know what to expect.
·
Helpful, gave me confidence.
·
It helped me figure out what kind of career paths I could go down.
·
It was helpful because I now feel a lot more confident for real interviews. I also think it was helpful because he told me what I need to do to improve.
Monday 7/5

Smart Charity Bike Ride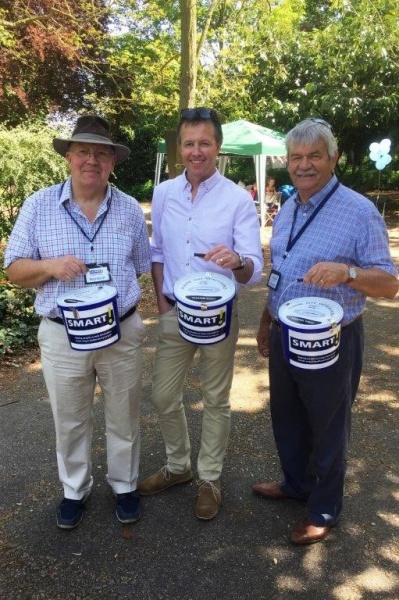 April 2018

Monday 30/4

While taking the air with number one grandson in the Harrold/ Odell Country Park I came across the Community Orchard...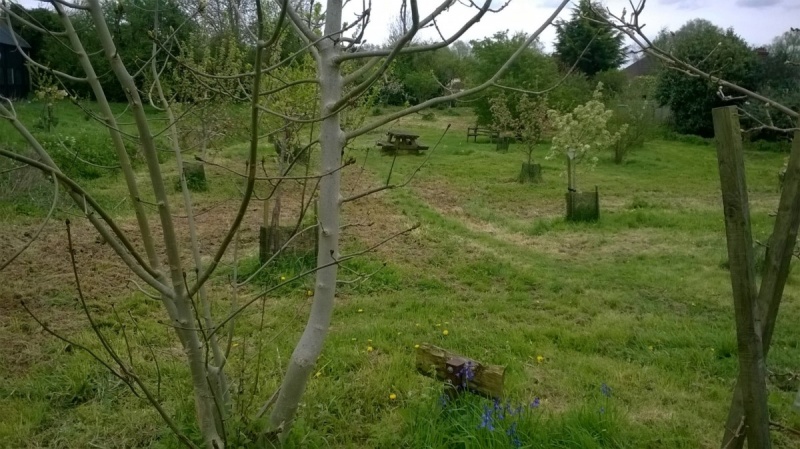 ..together with the following, rather impressive, sign.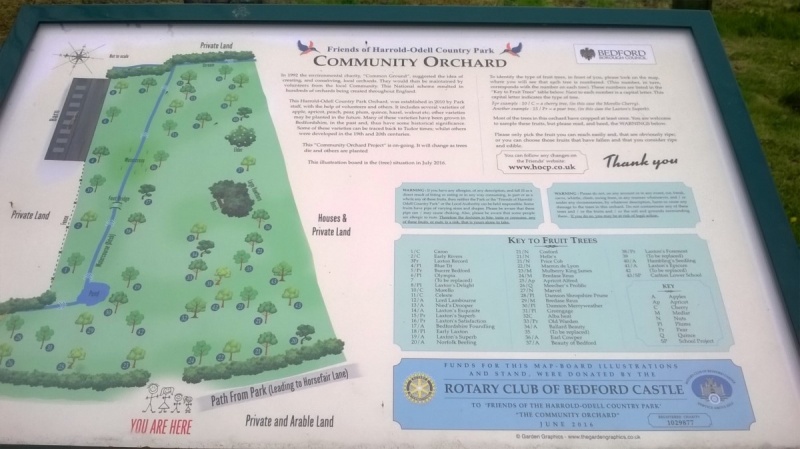 We intend to return later in the year to introduce the boy to the noble art of scrumping.

Saturday 28/4

It's Stroke Awareness Day. Pop into Bedford town centre (on the concourse outside Boots) and take advantage of a free blood pressure test.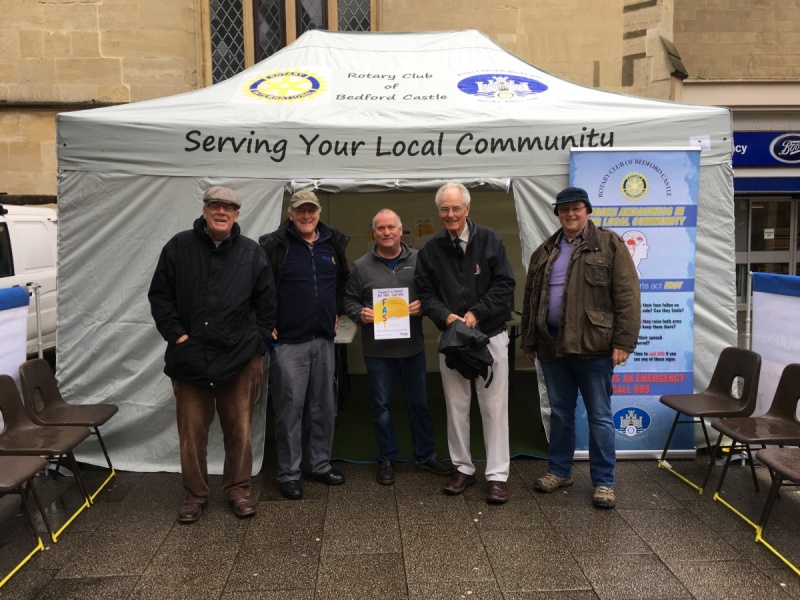 Saturday 21/4
Destroying the myth that all rotarians have at least one artificial hip President Charles Codrington won the 5k Warrior Adrenaline Race at Woodhall Estate, Hertford raising over £2,000 for the Smart Prebend St Centre for the homeless.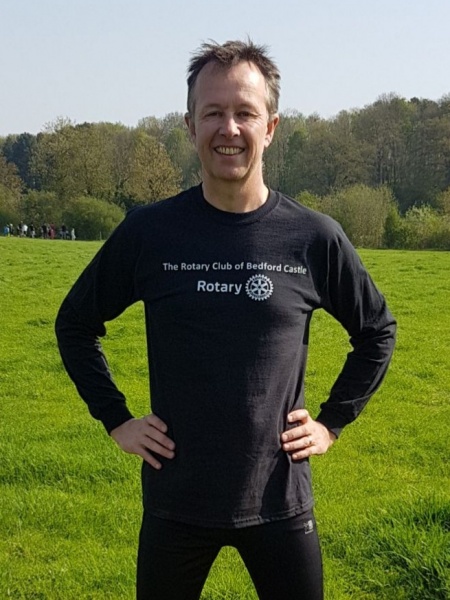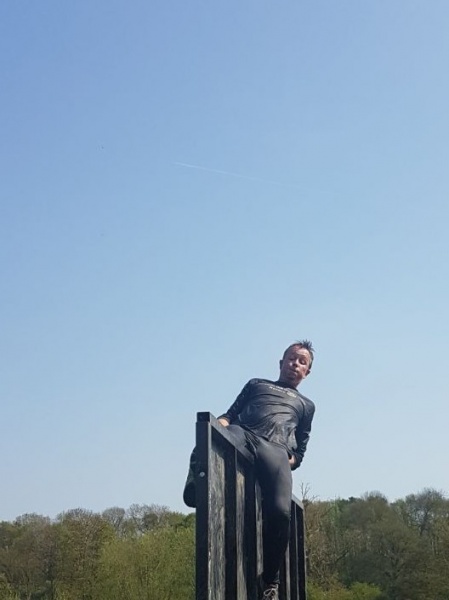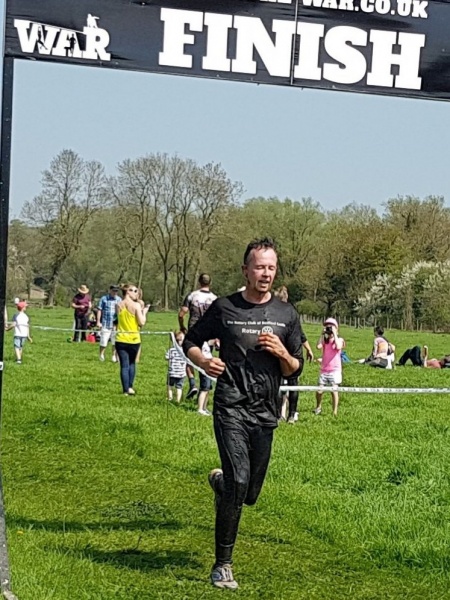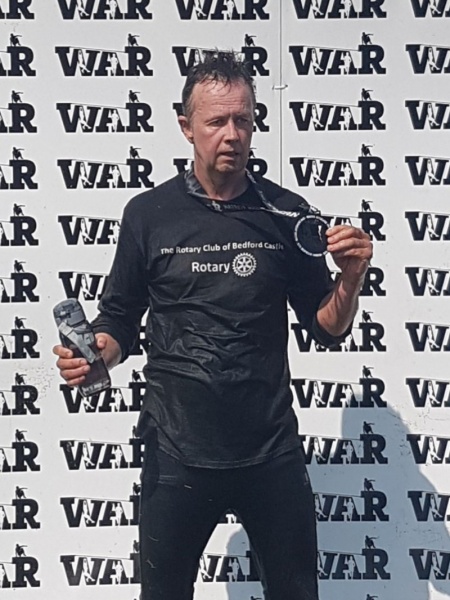 March 2018
Friday 23/3

President Charles Codrington presents a cheque in the sum of £400 to Janet Lehain of Bedford Free School to fund 5 places on their trip to Snowdonia.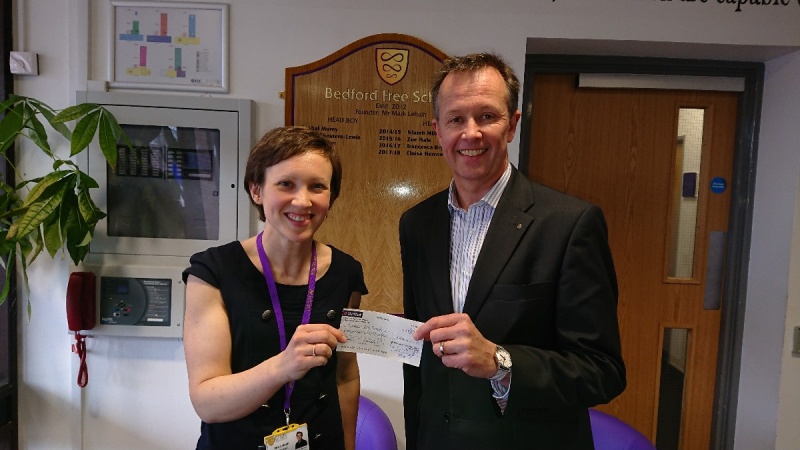 Monday 12/3

The 'wombles' of Bedford Castle turned out en masse to help tidy Jubilee Park. Although a bit damp, the heavy rain never came and we filled around 20 bags and found the obligatory shopping trolley, bicycle wheel and various rucksacks. The time passed quickly and we left feeling pretty proud of our efforts. Roll on next year! Leslie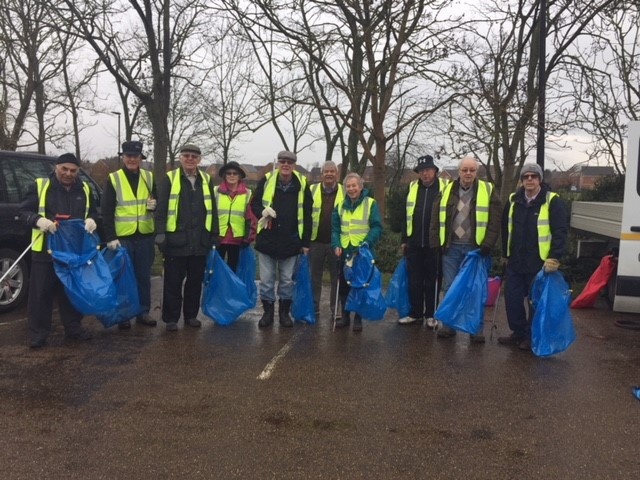 February 2018

Sunday 4/2

Rotarians Michael Salsbury and Martin Furlong getting it done at the Forest of Marston Vale tree planting day.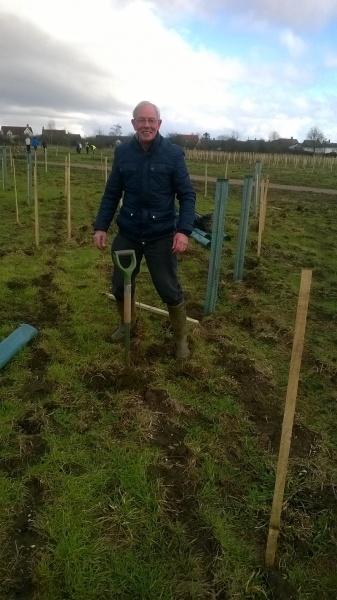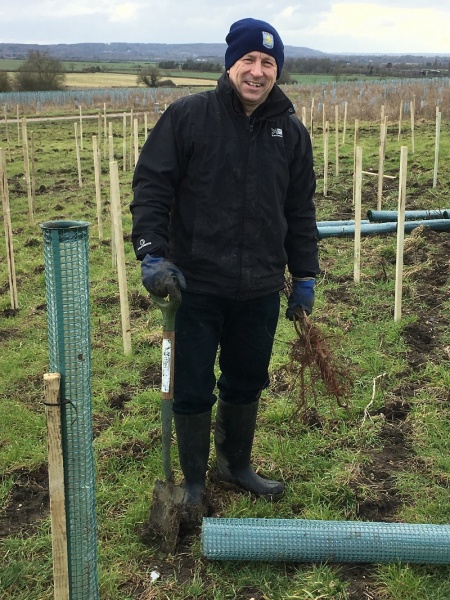 Friday 2/2

President Charles Codrington and rotarian Martin Stonecliffe present Sue Clarke, Head of Fundraising and Communications at Chums with a cheque for £3000 raised from the casino night last November.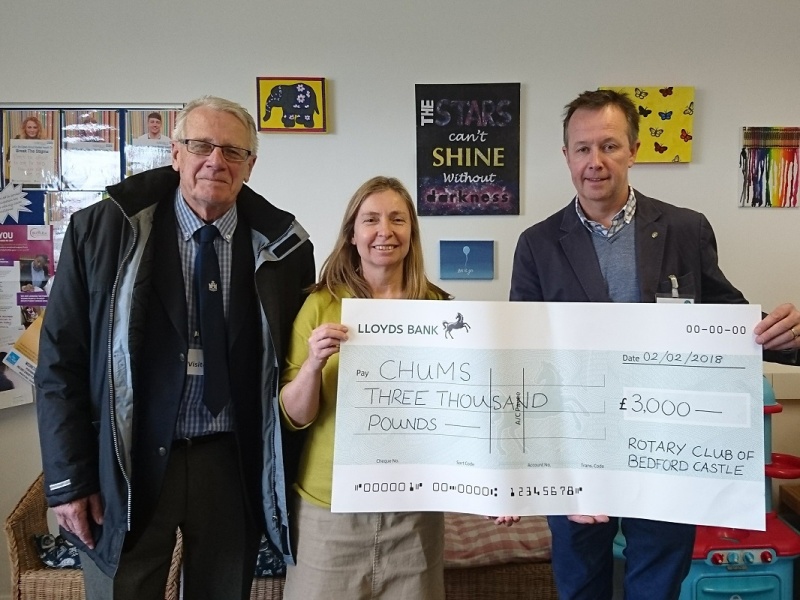 January 2018
Thursday 11/1

Bedford Castle in Minor Sports action at the Half Moon, Kempston.
Match Report: A successful evening for Bedford Castle who played Bedford Park in the 2nd of our 3 match group stage. The team of 11 players came out as 9-8 winners with a thrilling last match game of dominoes won by Teresa and Mary. It was a very enjoyable evening and we now look forward to our last group match against Flitwick Vale on Weds 31 January. Regards Leslie. P.S. Can all players report for training next week on Weds, Thurs and Friday!!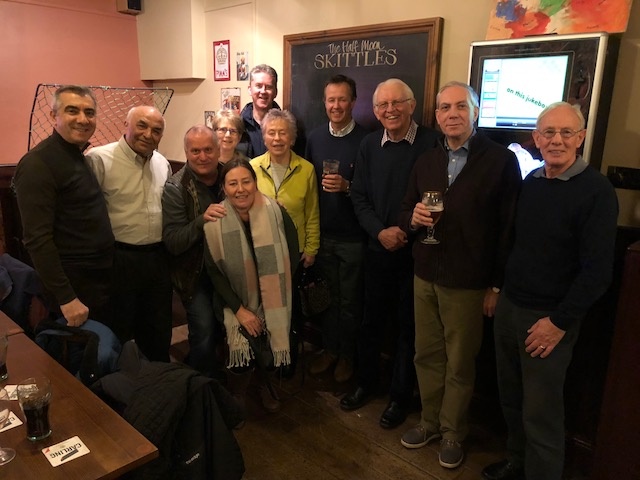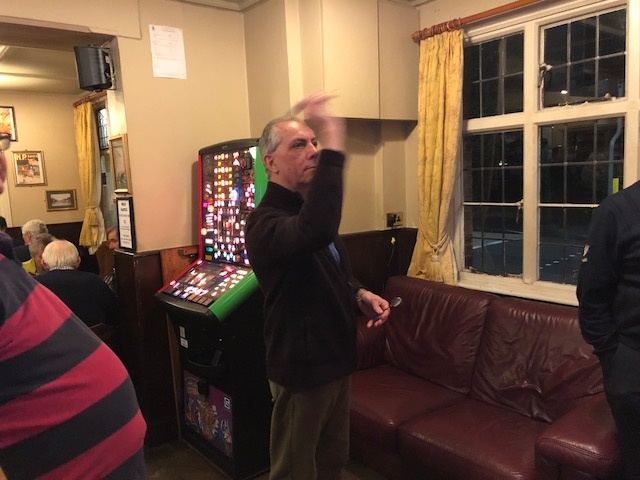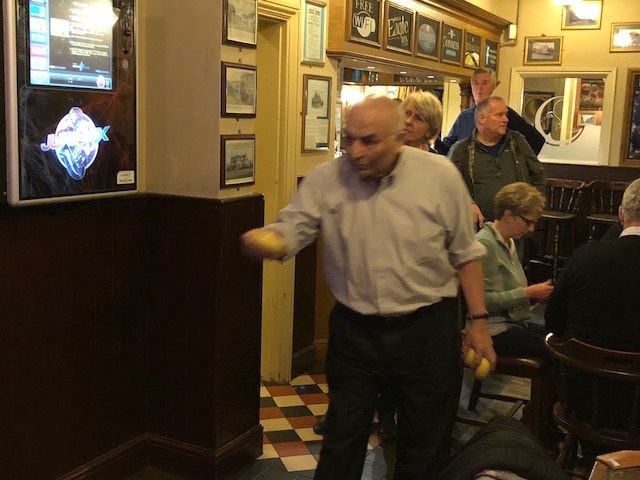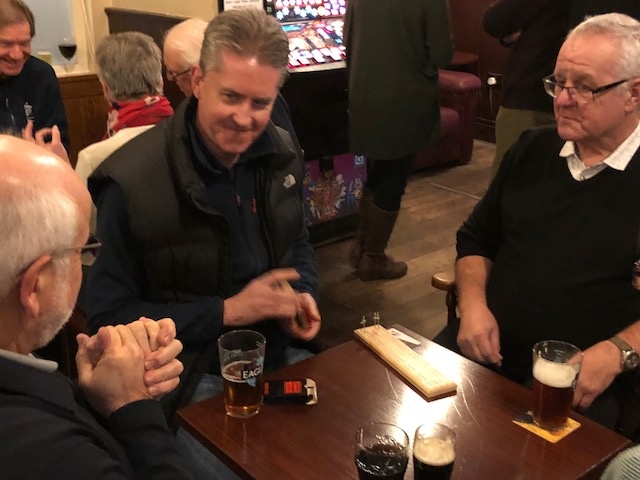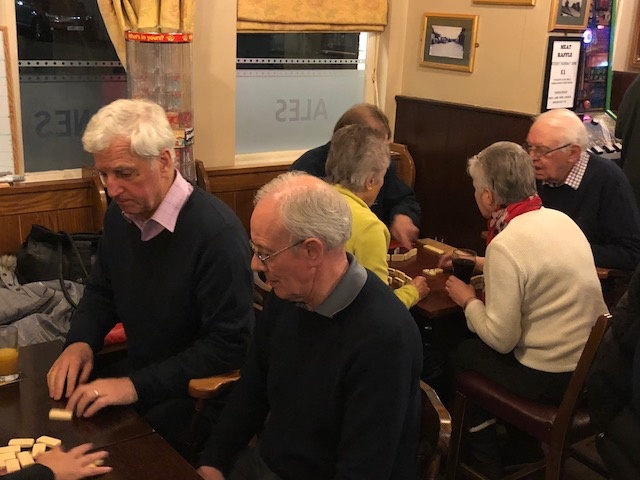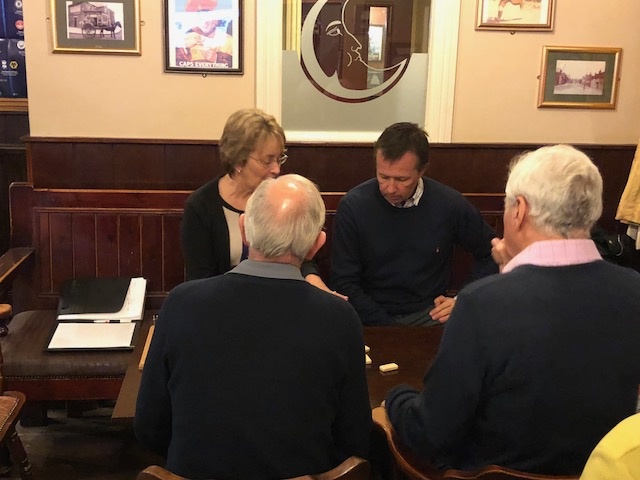 Wednesday 9/1

This year's Sailability Rota has just been released and we are scheduled to assist on the following Thursdays; May 24th, July 12th and September 27th.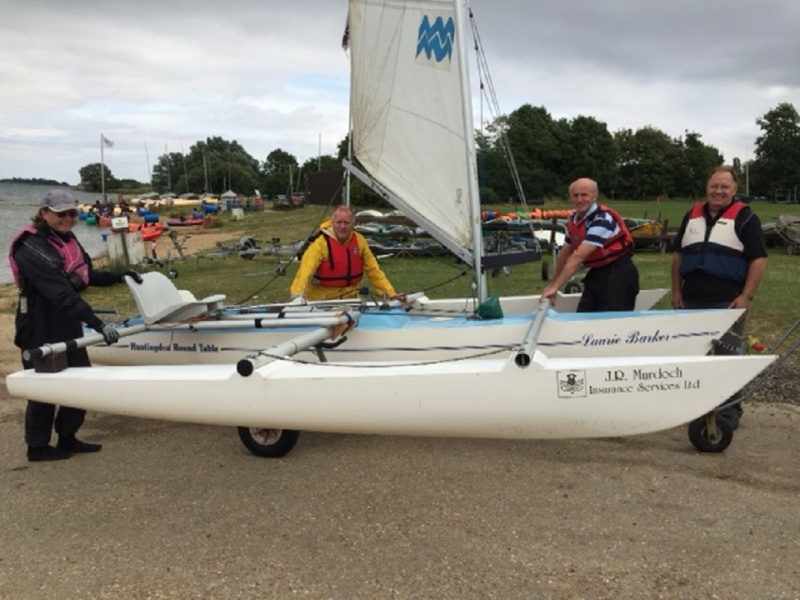 Tuesday 2/1

Plymouth university student Shane Dooner talks to the Club about his plans to climb Mount Kilimanjaro in order to raise funds for meningitis research.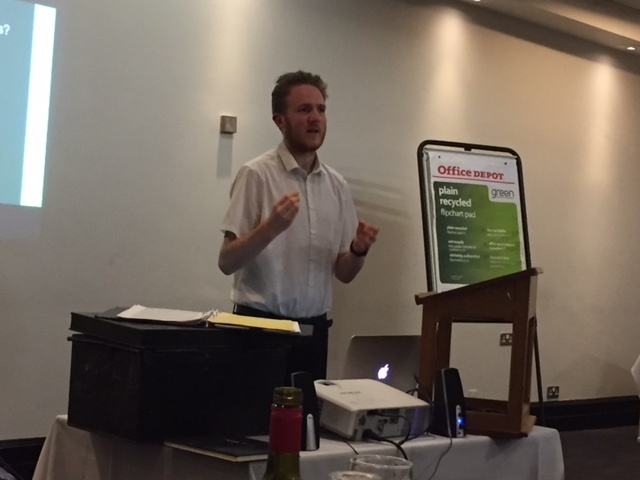 December 2017
Tuesday 5/12

RYLA candidate Tyler Donaldson recieves certificate from president Charles Codrington.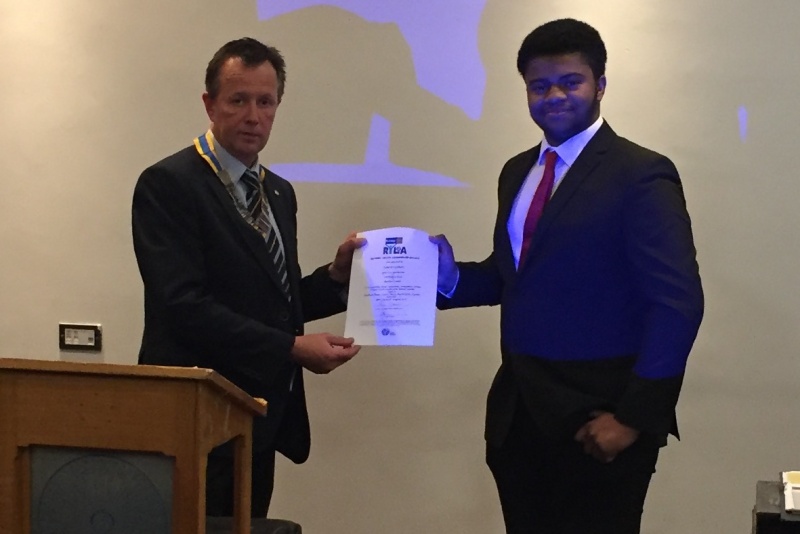 Monday 4/12

Christmas Carols at Southway Residential Home.